Women's SUP night is a weekly paddle located in the Traverse City/M-22 area; it's a place for women who want to connect with like-minded, active women. Every week is a new location to promote adventure and different types of paddling. All ages are welcome, and all that is asked is that you bring your own equipment and have been on your board before.
"When I learned to SUP, I thought "this is it!"
Quick Details:
** COVID UPDATE - We are currently posting weather and location tips on our Facebook page. We are hoping to have our first paddle of the season at the beginning of July. **
What: A group meet up for women who love being on the water
When: Every Thursday - check the facebook group to see where the group is meeting that week
Who: Women - all ages
Where: The location changes every week, check the facebook page
Paddle Board Rental Traverse City: https://www.facebook.com/olivboardshop/
---
We got a couple minutes to sit down with the Women's SUP Night founder and organizer, Stephanie Myers.
1. Why did you start Women's SUP Night?
SM: For years, I tried to get my girlfriends to start kiteboarding with me because back then, there were close to zero women kiting on the water in Northern Michigan. As much as I loved hanging out with the guys after downwind kiteboarding runs, I wished there was a way to cultivate that stoke with my girlfriends on the water too. However, the hurdles to get into kiting are high. It has a steep learning curve requiring lessons, expensive equipment, and you have to have a lot of time flexibility to go and enjoy it. It can also be intimidating if you are not familiar with any water sports. When I learned to SUP, I thought, "this is it! This is something everyone can do, and maybe if my friends like this, they will want to kite next! "Little did I know that SUP was all we needed!
I reached out to different SUP companies to see if I could secure a group discount on 10 boards because my plan was to offer a board that was affordable and then offer to take everyone out one night a week. At the time, in 2010, there were not many board manufacturers. ISLE Surf and SUP came through, and I quickly found 10 friends willing to buy a SUP and try it out. We started meeting on Thursday's after work, and the group grew from there! I love that the nights became a healthy and active alternative to happy hour and that I could be on the water and with my friends socializing at the same time!
2. Can you tell us about your experience with SUP?
SM: I first started SUP in 2009 in Argentina and then got my own equipment in Michigan the following year! I was a kiteboarding addict at the time, but the conditions to kite were not always ideal, and so SUP was a great way to get out on the water and get exercise when I couldn't kite. I initially got really into SUP surfing and racing, which I love so much, but after having three kids, I SUP more for touring and fitness. I know I'll get back into racing and surfing, though, as my kids get older.
3. What can women expect when they go to a Women's SUP night?
SM: Expect to meet lots of new people, enjoy great conversations, get a workout in, and get pushed out of your comfort zone! Our paddles are typically 4 miles, but it goes by really fast. We usually do out and back shoreline paddles, but sometimes, if conditions and locations permit, we do downwind paddles"everyone paddles at their own pace and experience level. There is usually a big variation in levels present. It is a free, paddle at your own risk group. After most paddles, we meet up at a local eatery or hang on the beach together.
4. What should a new person to the night know before they come? Gear to bring, experience level, clothing, etc.
SM: A new person to the group should ensure they can paddle for at least 1.5 hours at any pace. They should also be able to paddle in a straight line and standing up. Falling in is okay as long as you can get back up. We usually post if there will be waves or wind, so paddlers can decide if the conditions are right for them. You must have your own equipment and be familiar with the Coast Guard and local rules and regulations for SUP (which means you should have a PFD, whistle, and light if it's dark). I strongly suggest a board leash too. Always dress in preparation for water temps, not just air temps. Dress in something you can swim in and move comfortably in - sometimes that will be a wetsuit, sometimes a bikini or yoga clothes.
5. Tell us about one of your favorite paddles with the Women's SUP Night.
SM: This is so hard to pick... My two favorite paddles are the Cherry Fest paddle and the Frankfort paddle. The Frankfort paddle is fun because it's a beautiful destination paddle and always a late night at the Stormcloud Brewery after! It's also a downwind paddle with waves, which makes it challenging. I love to see people get their first wave or have their first experience on the big lake! Lots of falling in and laughs. It also reminds me of the downwind kiteboarding runs I used to do with the guys! The Cherry Festival paddle is also fun because it's usually a big turn out of around 30 paddlers, and it seems to always end up being a hot summer day! We go from Bryant Park to West End and back, so get to see the whole festival from a more serene point of view. It's a slower paddle due to the extra awareness for water traffic and the waves around the Marina, but it's very social, and we still get a workout and time for swimming together.

---
A couple pro tips:
1. Show up 15 minutes before the scheduled time for the paddle
2. Expect to get a good workout in
3. Bring water and snacks
4. Bring a towel
5. Expect to hang out after the paddle!
---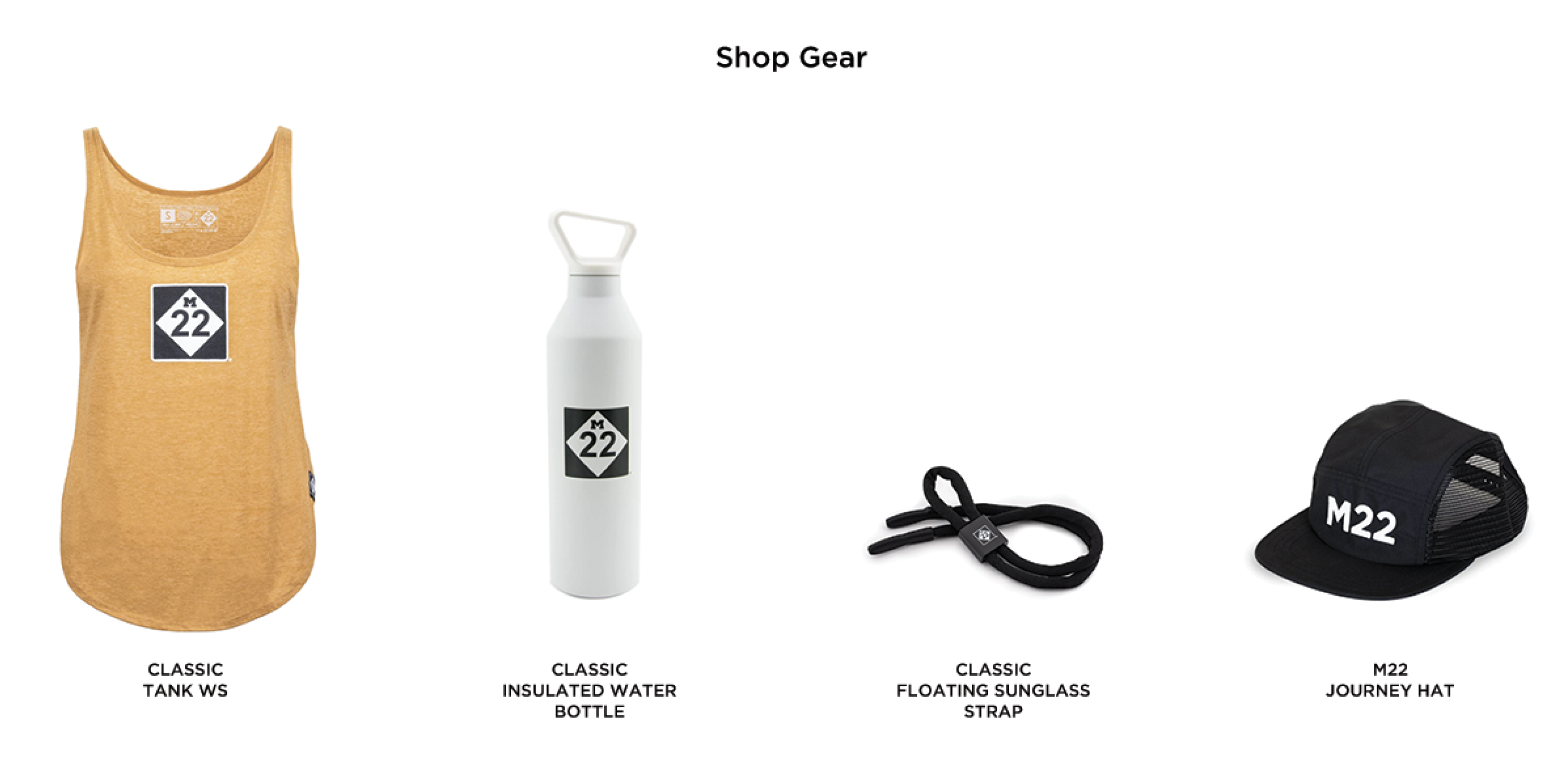 ---