Meet Chris Klau: "Making memories that I hope will last a lifetime."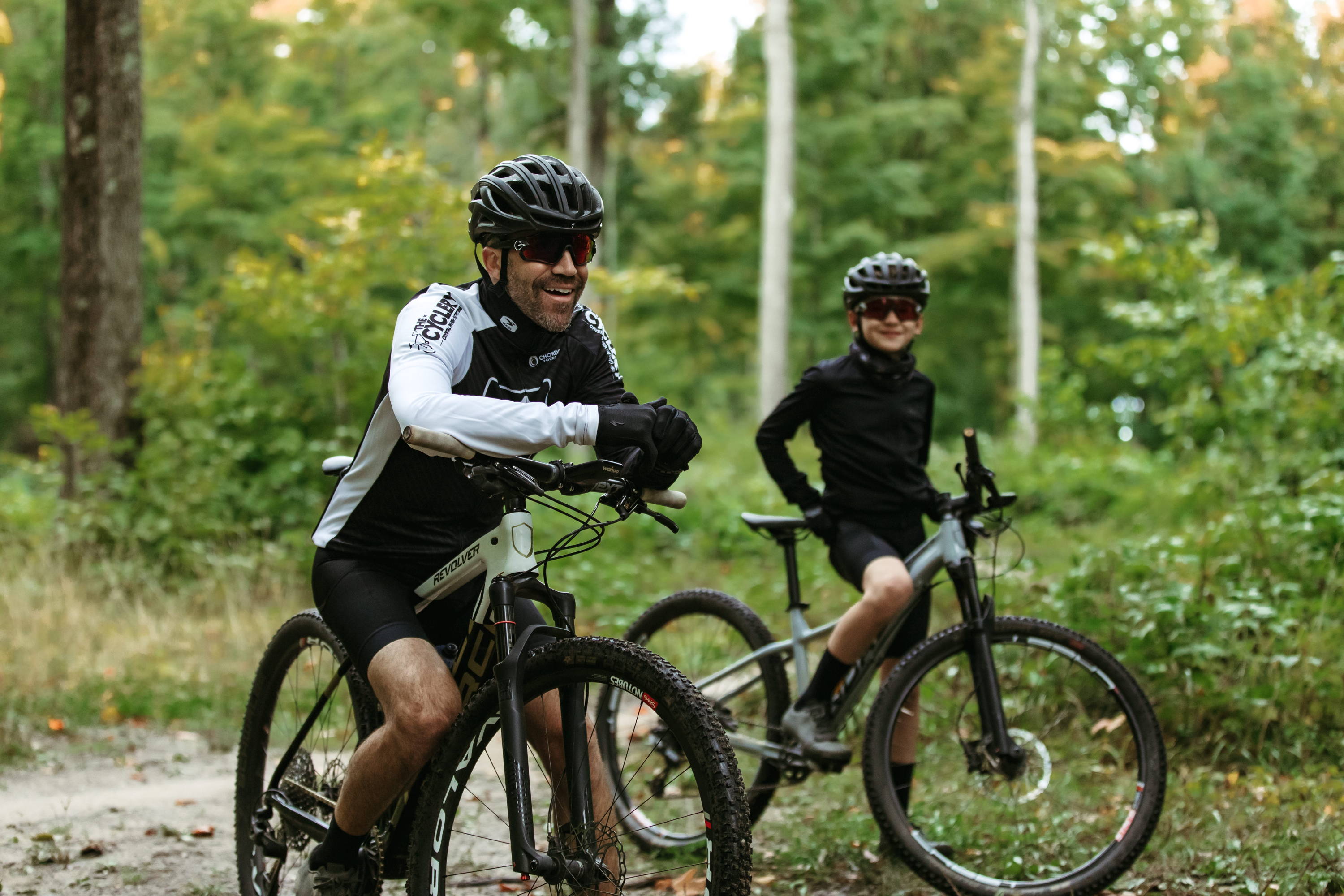 Devoted husband to an amazing wife and father to two spectacular kiddos, cyclist, SUPer, very average guitar player, skateboarder, lover of all things nature and outdoors, with a passion for photography and adventuring around the great lakes region with family and friends!
---
Born and raised in Michigan, I grew up camping all around the state. My parents thought it was important to instill a love of nature and the outdoors, and it definitely worked! It gave me an appreciation of the great state of Michigan and all of its magic. My dad always had a camera with him, documenting our journeys, and that spurred a love and appreciation of photography––something I am deeply passionate about to this day.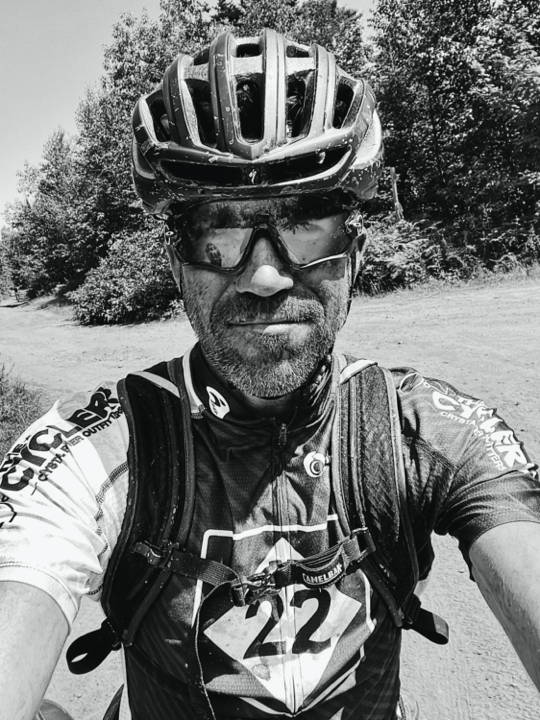 Pretty early on in life, I received what turned out to be an amazing gift. When I was 18 years old, I was diagnosed with a brain tumor. Through a successful surgery and recovery, I learned very early on that life is fragile and things can change in an instant. So being present in the moment, living a life that is true to my ideals, and having a profound sense of gratitude for each day remain at the forefront of my mind because of that experience. Of course, I have lost track of these things from time to time throughout life. But, I have these principles as guideposts to keep me on track and focused on living the life we have dreamed up.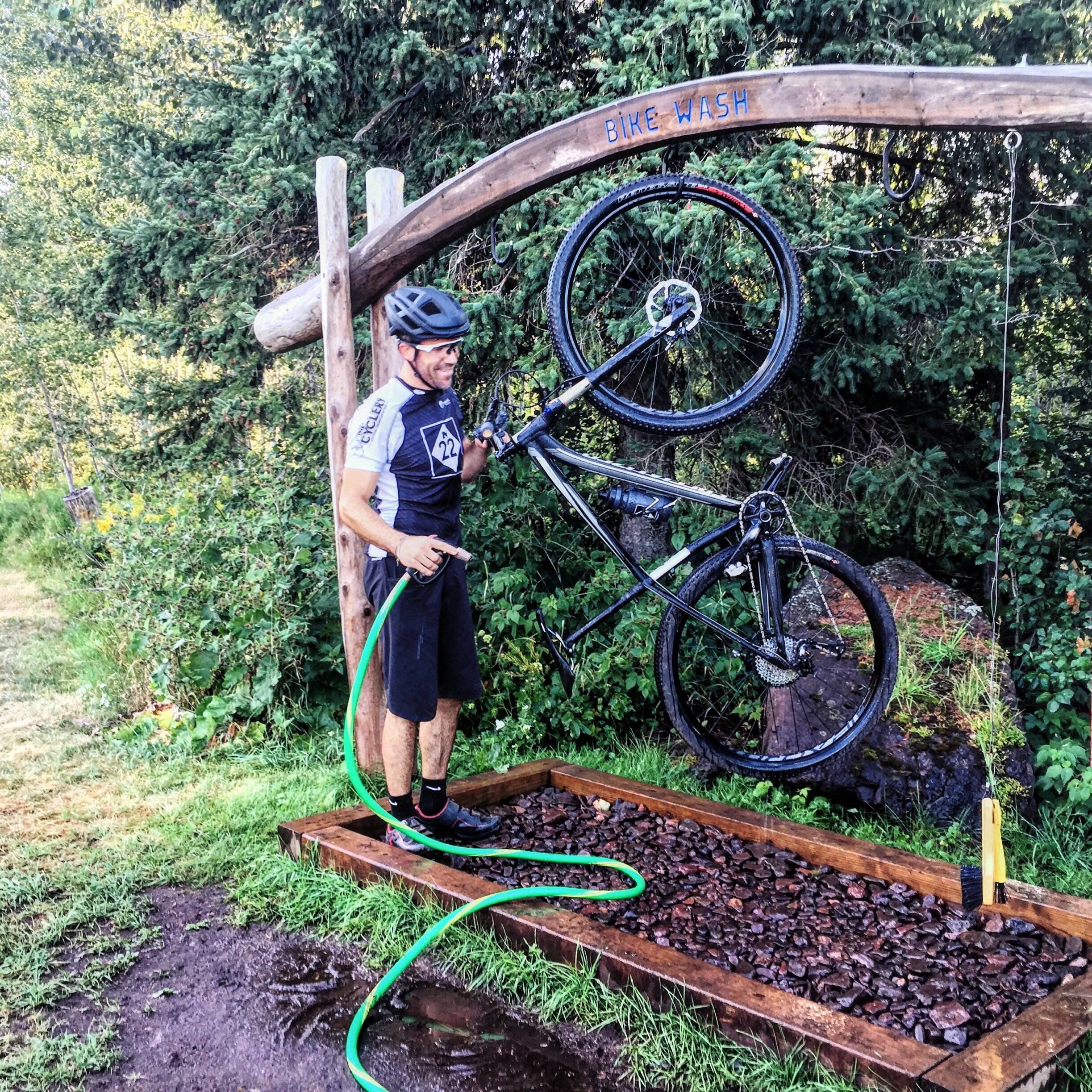 Those ideals helped lead my wife and I to make the decision to move to northern Michigan about 10 years ago. We had a shared vision of what we wanted for our life. We wanted to surround ourselves with spectacular nature, with a community that cared about those surroundings, and to raise our kids in that type of environment. 10 years later, that has ended up being one of the best decisions of our life. We love getting to immerse our kiddos in a place that is as spectacular as this. There are so many positive role models in the community for them to be surrounded by. We spend tons of time in the woods, on the trails, and in the water, making memories that I hope will last a lifetime for them––I know they will be for my wife and I!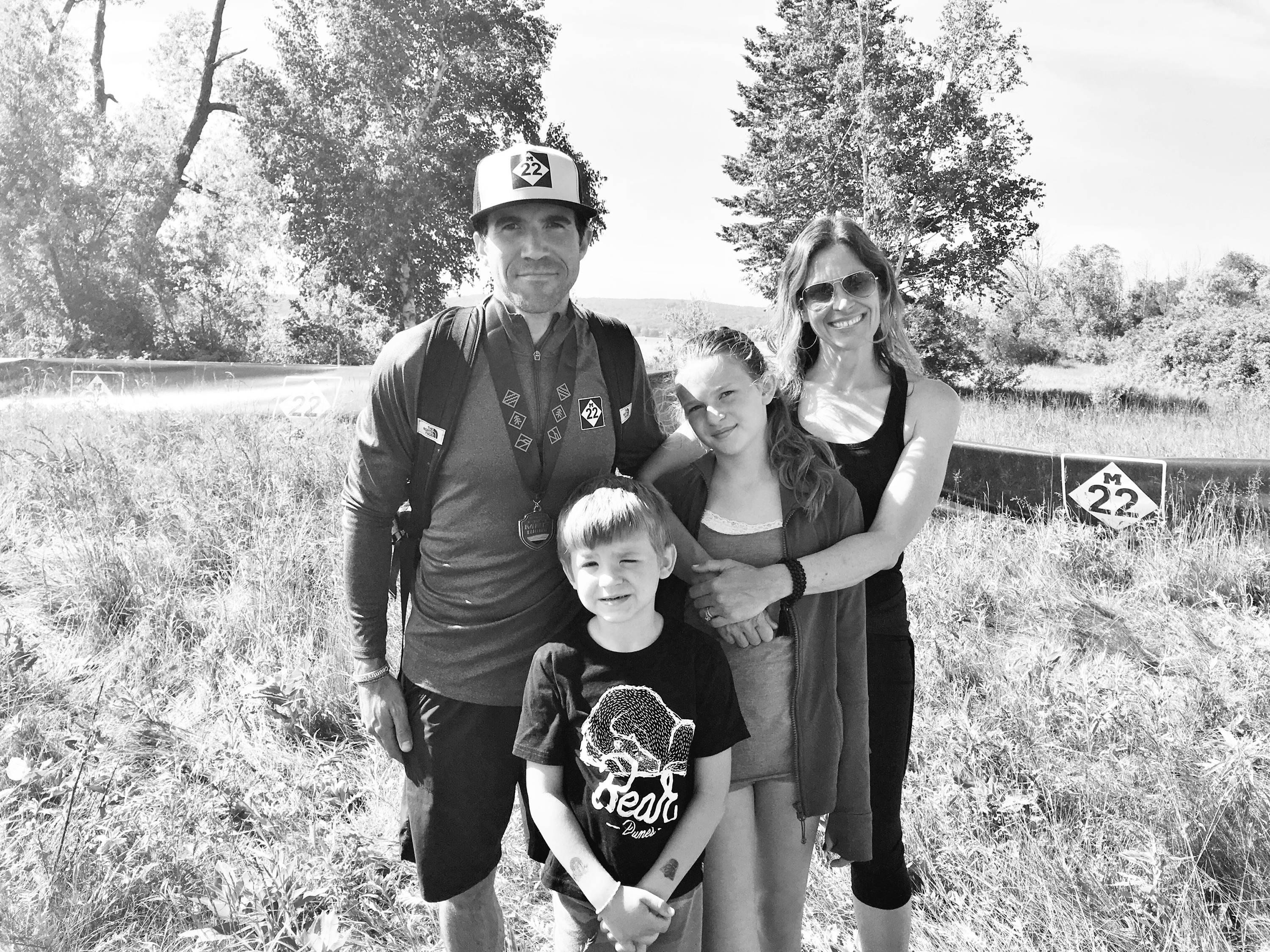 ---
"Northern Michigan lights my soul up in so many ways! I'm so grateful for the magical scenery, amazing community, and the countless lifetime memories I have made here! It honestly doesn't get much better!"
---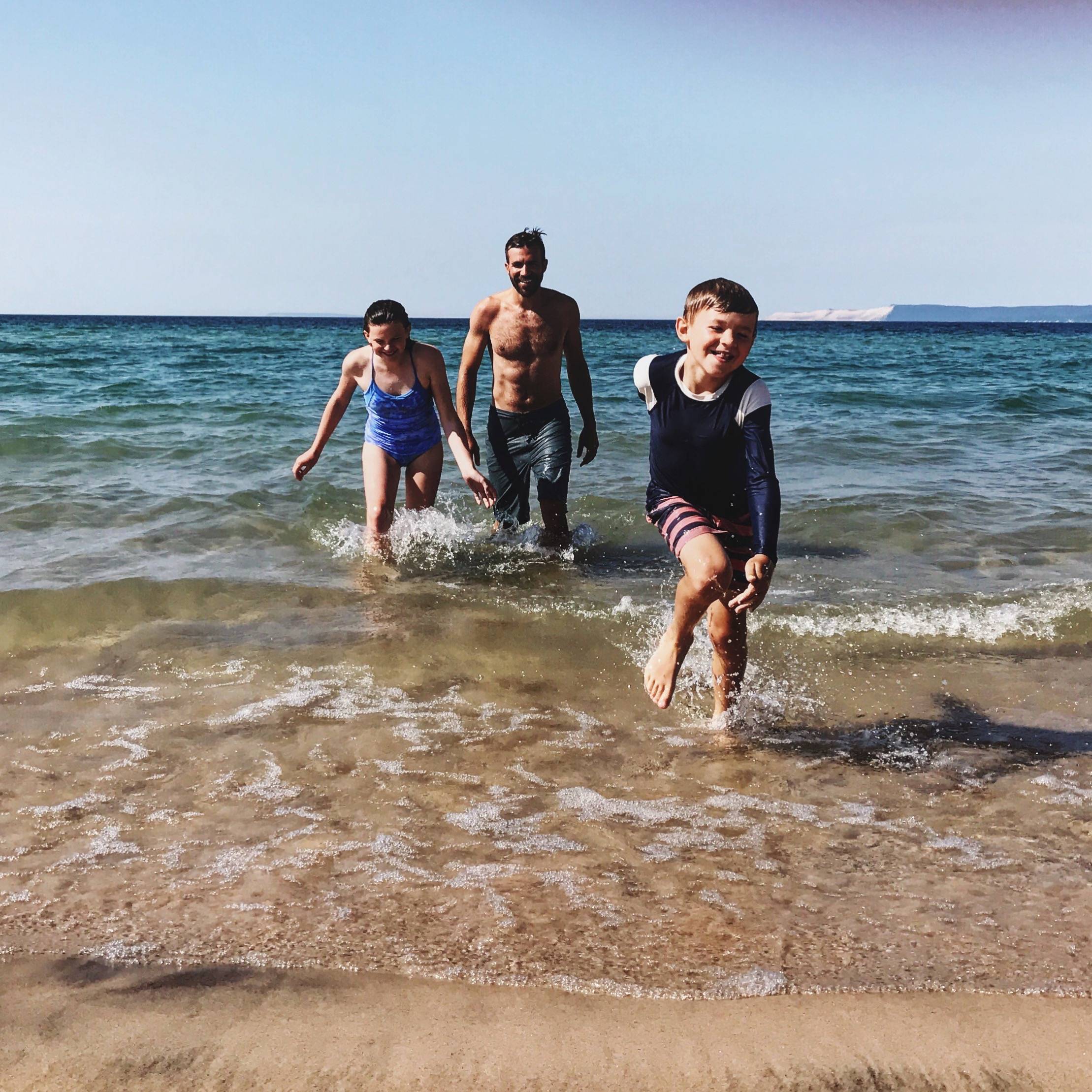 Plus, just like my dad, I really enjoy documenting these journeys through photography. I have loved collaborating with M22 over the years. I am drawn to the authenticity of the brand, the way they give back to protect what they love, and the sense of community that they foster. The crew does an amazing job focusing on the adventure, the memories, and truly knowing it's about the journey, not always just the destination. They provide products to help you live out those adventures and then remind you of them for years to come. Back to the lessons I learned early in life … It sounds cliche, but life really is short and time is very precious. So we get out and get after it! We practice daily gratitude for that opportunity! I'm so grateful to enjoy and share this magical place we call home!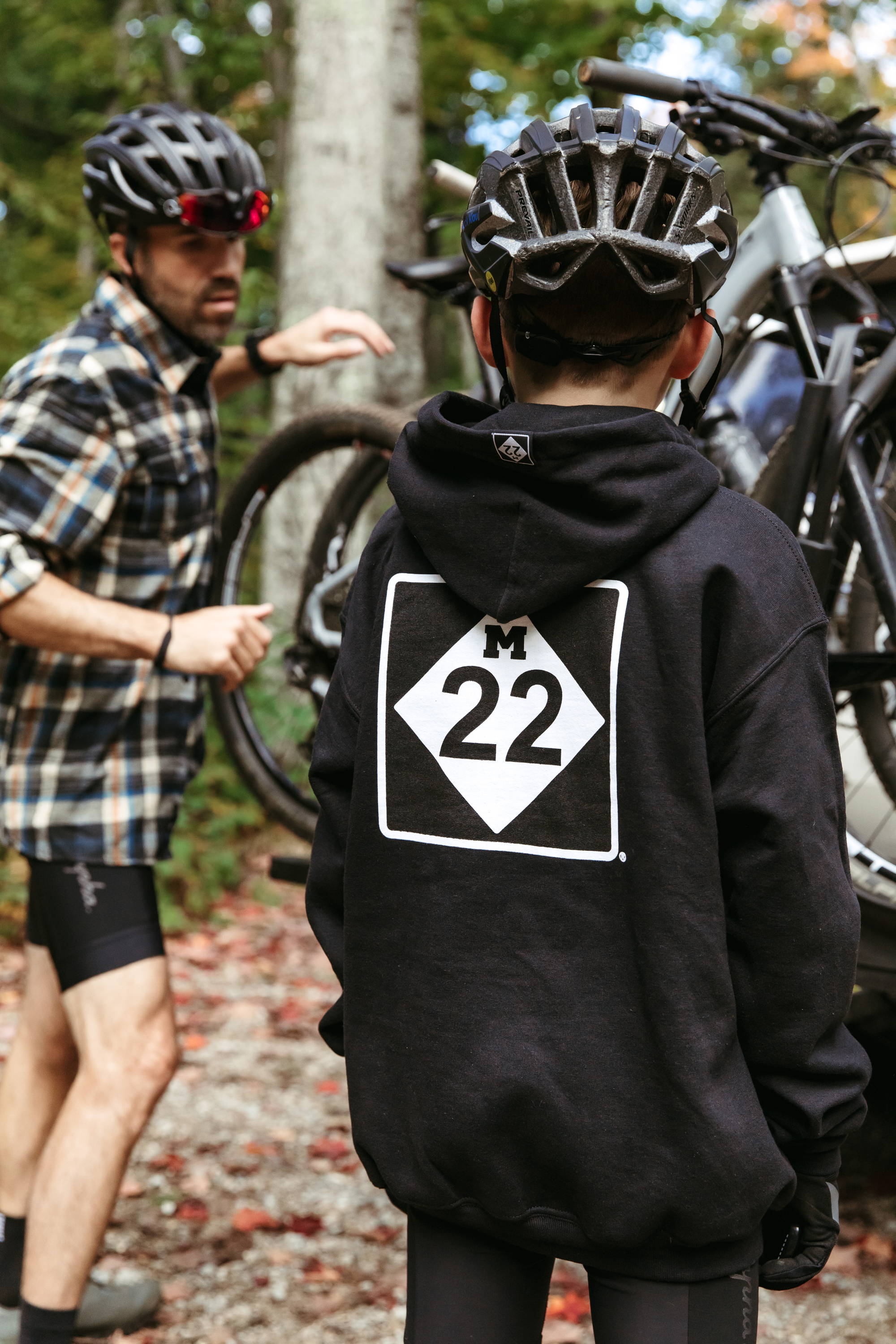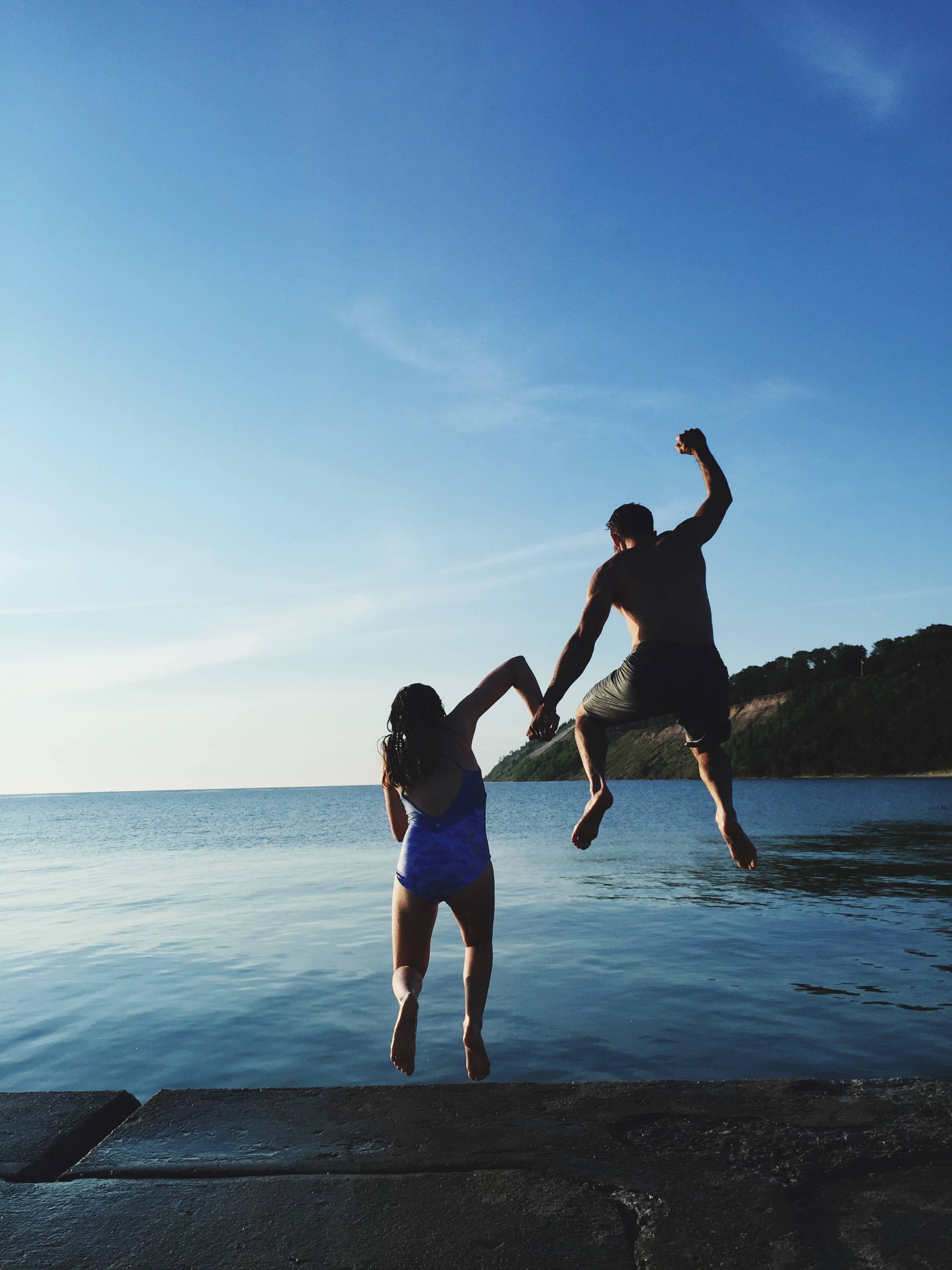 This area is such a treasure! I believe we have a responsibility to practice immense gratitude, respect, and appreciation so that it can be enjoyed for generations to come. Hopefully, by being mindful of how we treat the land, what we consume and how we consume it, and being very intentional with our choices, we can ensure that happens!
---
Chris Klau is truly a gem, and we at M22 are so grateful for his passion and love for our area. He inspires us to stay present, and we are stoked to have him on the team!
---
Chris's Recommended Products
---
---