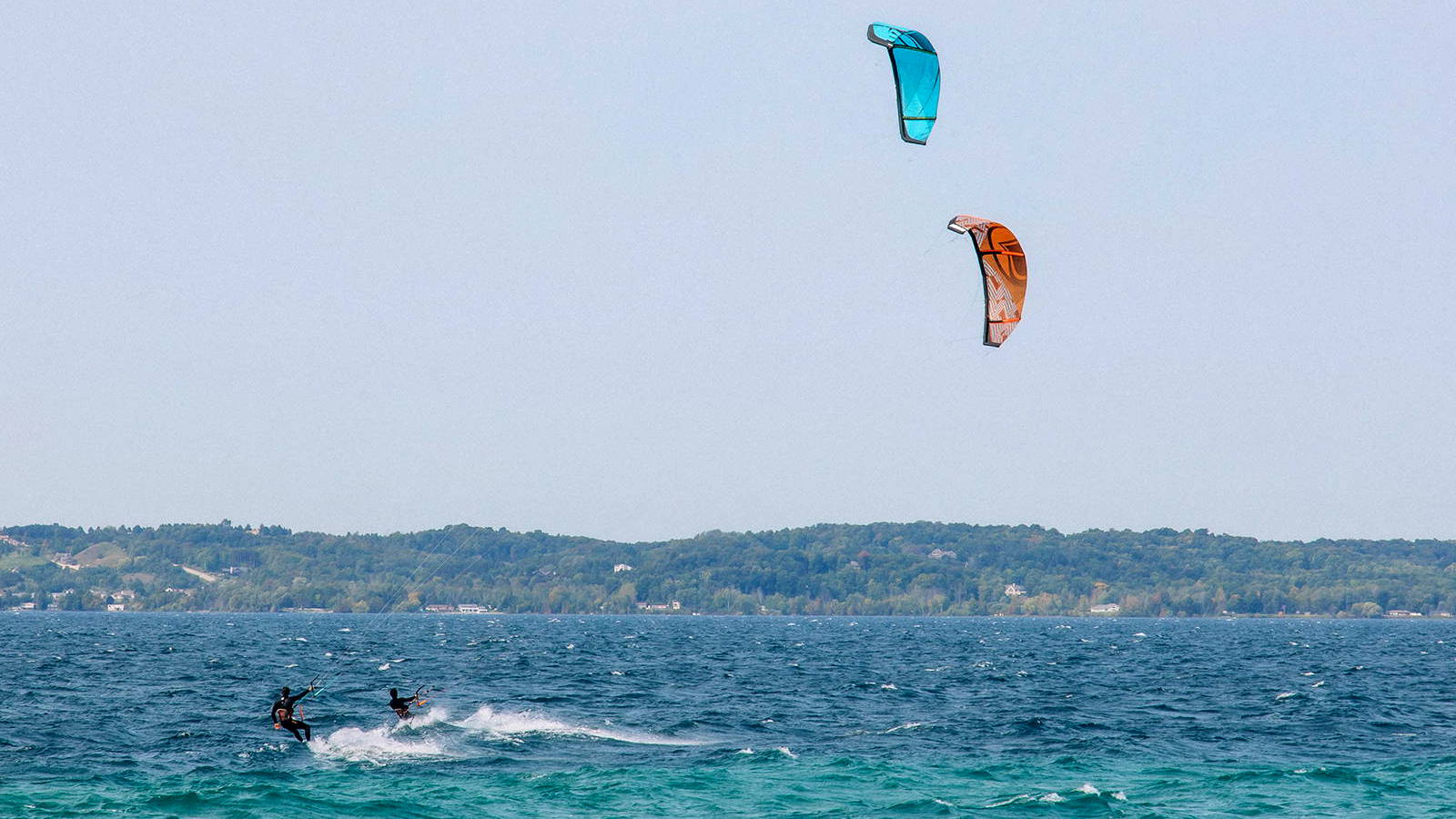 Created by a passion for wind, waves, and northern Michigan.
M22 was founded in 2004 by kiteboarding brothers, Matt and Keegan Myers, in search of epic wind and waves. Since then, M22 has become a symbol of the shared experiences that belong to everyone who has had the opportunity to visit our paradise and connect with the present moment.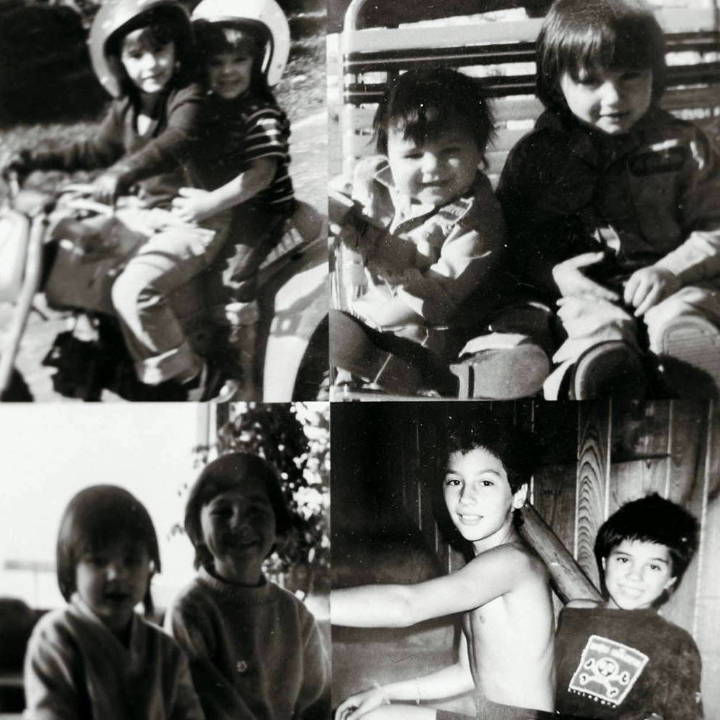 Growing up in Neahatawanta on the Old Mission peninsula, the Myers brothers were surrounded by water and forests. There they worked, cut wood to heat their home, and explored––every day was an adventure. In pursuit of surfable waves, they studied the weather like sailors and learned to understand freshwater waves and currents. They would kite board miles offshore on Lake Michigan, harnessing the power of the wind and connecting with Mother Nature.

Together, they started Broneah Kiteboarding (that's "brother" and "Neahtawanta" combined) and became well known in the kiting world. Not only did they kite as much as possible, they also taught kiteboarding, edited for a kiteboarding magazine, competed, photographed, were sponsored, and traveled––all for their love for kiteboarding.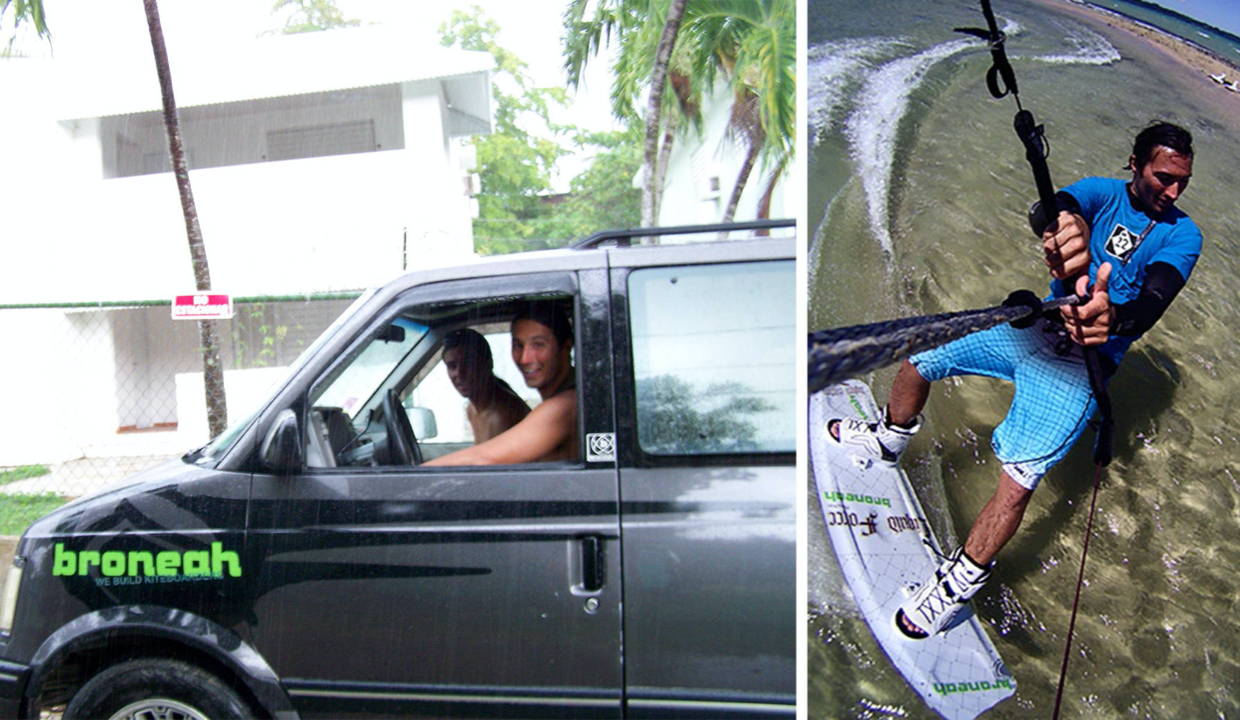 "The M22 logo is a symbol of our passion, our lifestyle, and with that in mind, we put it on a shirt and wear it proudly."
- Matt Myers

The brothers' passion for kiteboarding was getting the attention of locals and businesses in the area. As luck would have it, Traverse Magazine did an interview and photo shoot with the brothers for a story on kiteboarding. Keegan happened to be wearing one of their short-run M22 shirts that the brothers had made for their kiteboarding friends. From there, the interest was sparked. The symbolism that they, and so many of us love, was inspired-by the M22 logo. They, slowly, realized they had created more than just the kiting community; a connection to our freshwater paradise and all that it represents.

At the heart of everything M22 does, is a desire to share a passion for this insanely amazing place. We're here to reconnect people and weave a common thread. To inspire others to put down their phones, leave their desks, and explore––to protect the places we love for the future generations to come.

When you see someone wearing the M22 logo, give them a smile, and know that you share a mutual love for nature, community, and adventures.