Explore Close to Home: Pyramid Point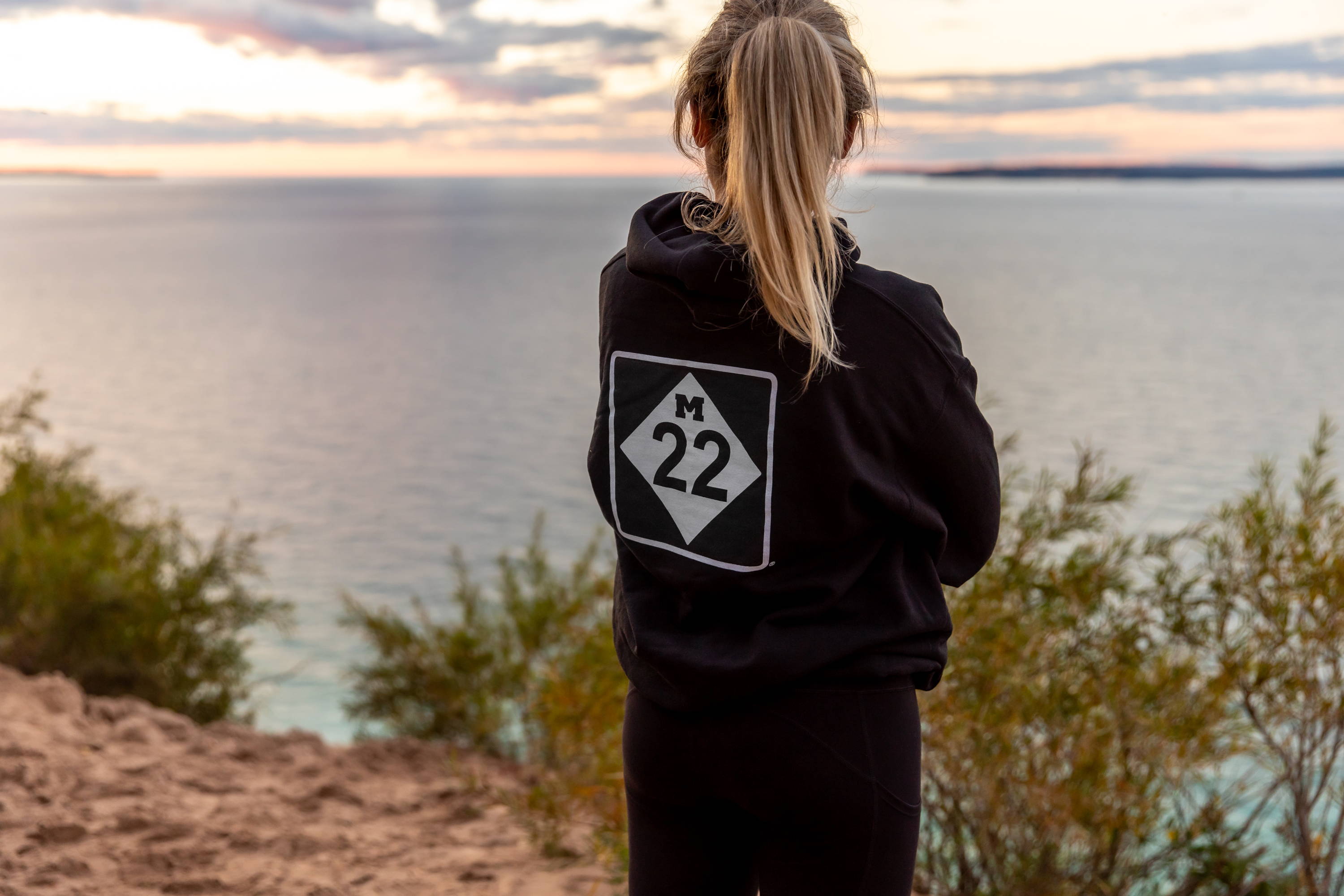 Spend the Day at a Local Landmark
With its panoramic views of Lake Michigan and both Manitou Islands, Pyramid Point reigns as one of the most captivating scenic destinations in Leelanau County. Tourists and locals alike return time and time again for the point's otherworldly aesthetic. Whether it's your first trek to the top or your regular local adventure, follow this guide to make the most of your day at the bluff.
---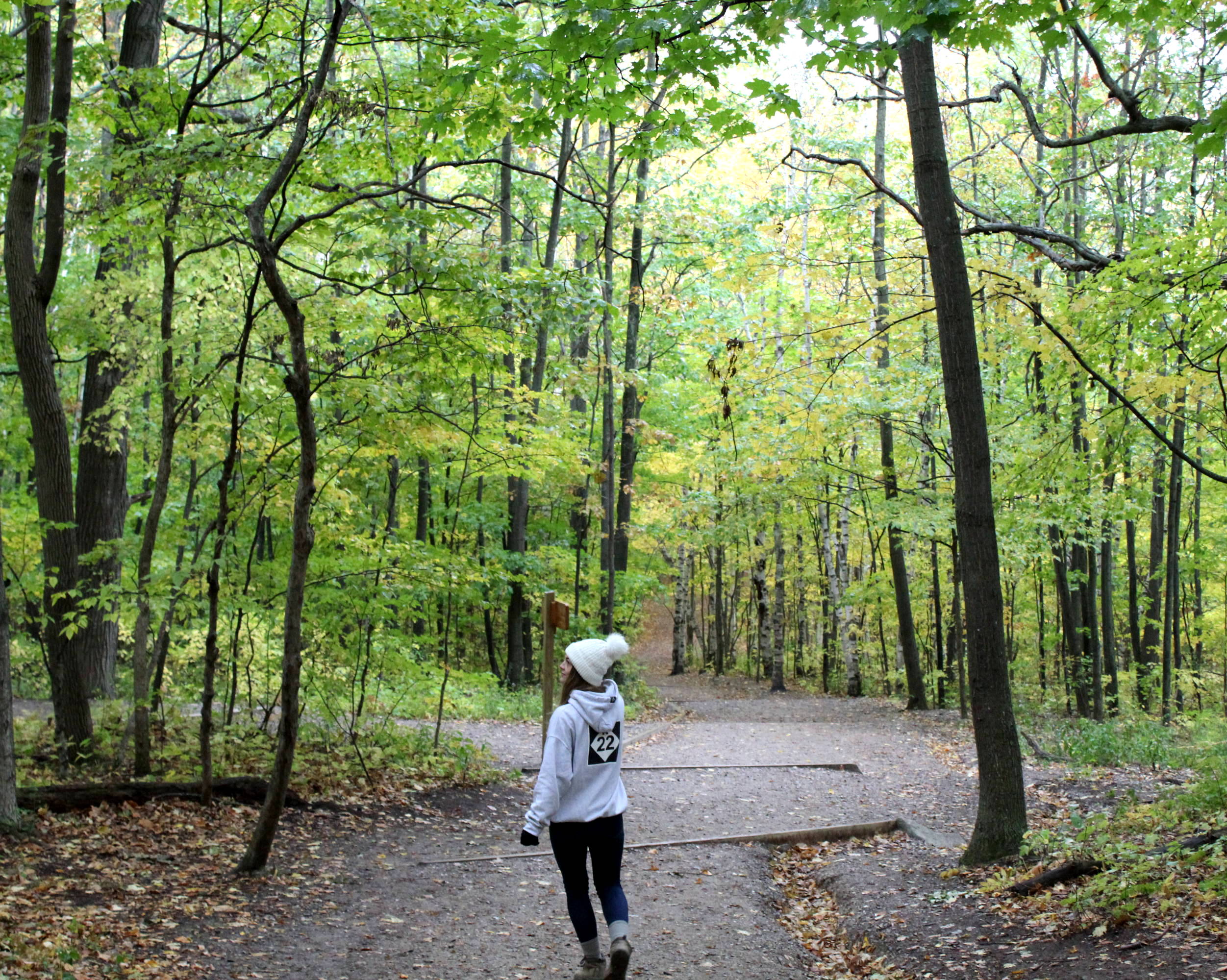 Skip the Weekends
Not surprisingly, Pyramid Point has exploded in popularity in the past decade with the help of social media and a growing tourism industry. Avoid the crowds and packed parking lot by visiting on a weekday or during the off-season. Also, the lookout may be known for breathtaking sunsets, but consider an early hike for a secluded sunrise.
Brave the Cold
The views at Pyramid Point are spectacular all year round regardless of the temperature. Break your winter blues when the sun decides to come out with a refreshing run down the dune, and then reward yourself with some warm seasonal beverages. Our M22 MiiR Camp Cups are perfect for your hike, keeping your cider and cocoa steamy during your trek.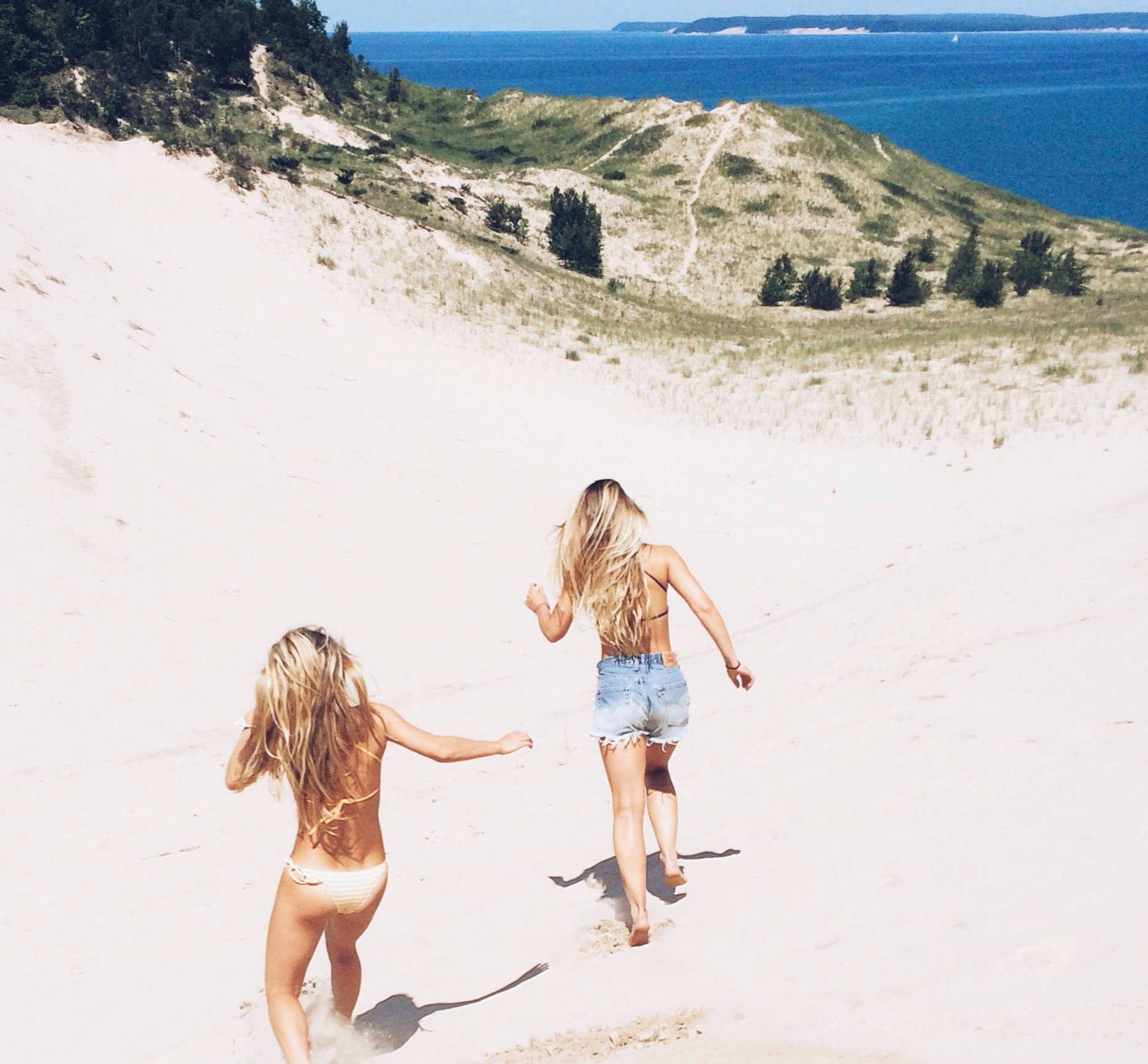 ---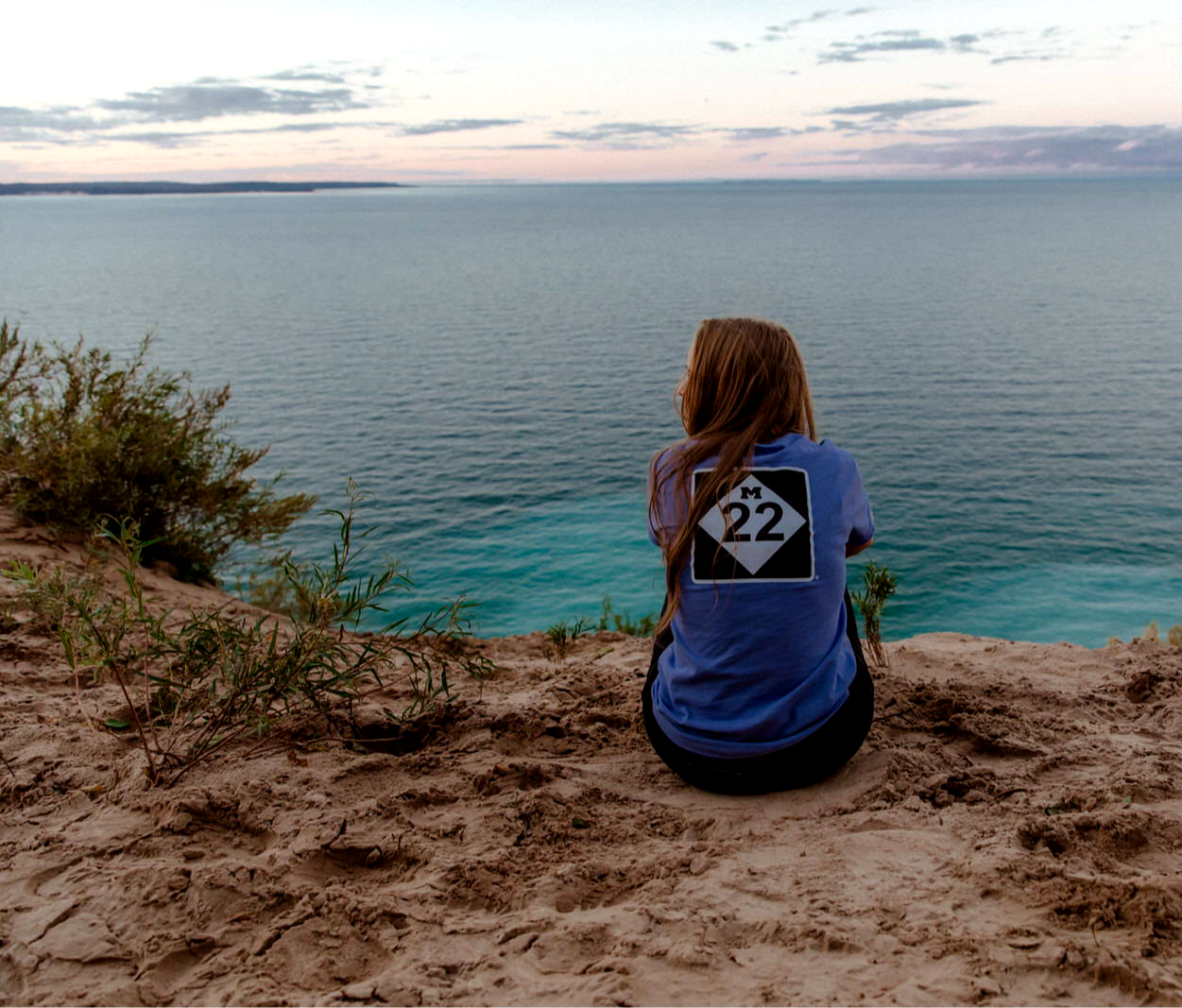 Lunch with a View
Celebrate your summit with sandwiches at the lookout. Prior to driving down M22 for your hike, be sure to swing by The Village Cheese Shanty in Leland for their award-winning pretzel bread sandwiches. Resist the urge to eat them before you hike, and your effort will be well worth the wait.
Keep Going Right
Once you get to the lookout point, take the trails to your right to explore even more! Find the sand bowl by following the ridge trails eastward from the lookout, or hike there from the loop trail.There is more to explore along trails or just on the dunes itself. Whether it's a spike ball tournament in the sand bowl, a sand soccer game, or Frisbee; the unique terrain makes for a fun and challenging twist on any game.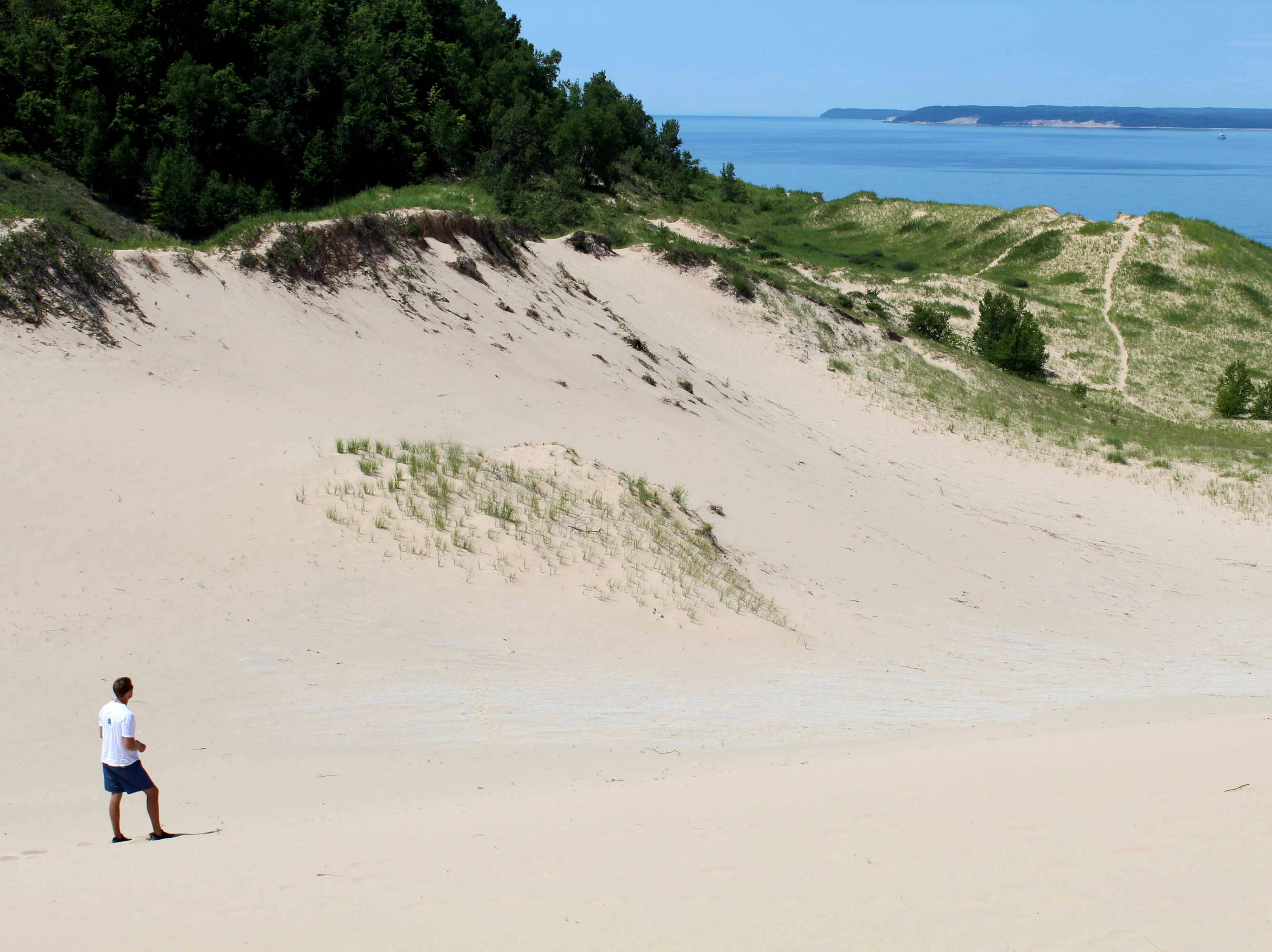 Hangout for Sunset
Perhaps the most relaxing way to experience Pyramid Point is hammocking in the Lake Michigan breeze at sunset. The best spots to set up your hammock are along the paths on either side of the lookout. Be sure to choose sturdy trees that are a safe distance from the bluff. Then, kick back, and watch the sun sink below the edge of Lake Michigan.
---
Get more tips on other adventures in our M22 Microadventure Book
---