Top 5 Northern Michigan Snowshoe and Cross Country Ski Trails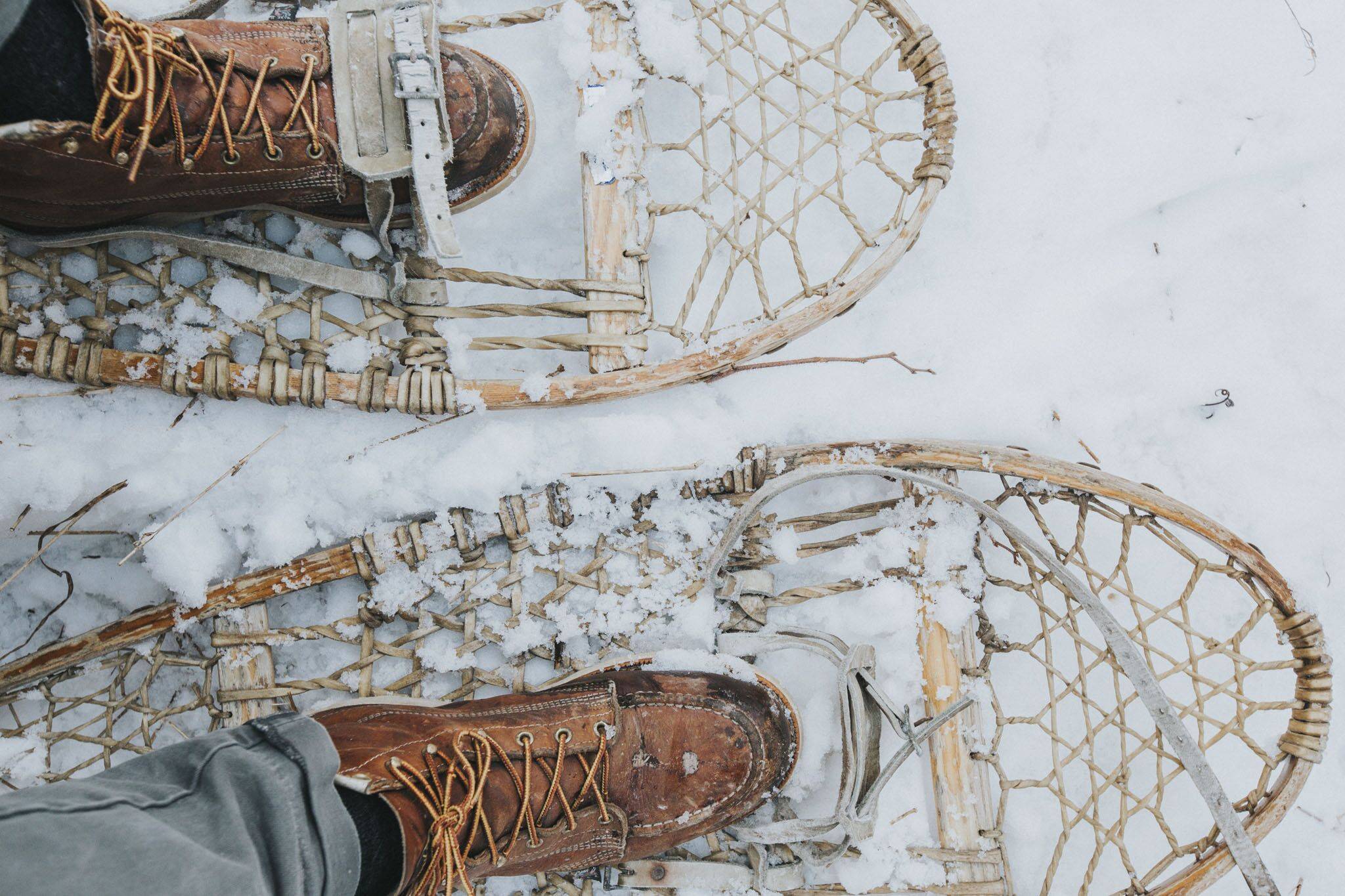 There's no better way to beat the winter blues than getting outside and embracing the cold. Northern Michigan is home to hundreds of miles of trails that are open year-round, so we suggest strapping on a pair of snowshoes or clicking in a pair of cross-country skis for an easy and fun way to enjoy a fresh blanket of snow!
Remember to be aware of where you are stepping; snowshoes can ruin cross-country ski tracks. Also, be stewards of the trails so people who adventure after you can enjoy them.
Here are our top 5 favorite places for snowshoeing and cross country skiing:
Brown Bridge Quiet Area
The Brown Bridge Quiet area is located on the Boardman River and is home to about 6 miles of trail perfect for snowshoeing and cross country skiing. With trails winding through both lowland and upland forests, these trails are of intermediate difficulty and feature the Boardman River in an open valley. There are options for short loops, or you can complete the whole in-and-out trail. There are multiple points of entry and four different places to park.
Trail Map: Grand Traverse Conservation District
Vasa Trail
The VASA Trailway provides an opportunity for a more extended adventure. Choose from 3K, 5K, 10K, or 25K loops through the forest. During winter, there is a designated winter sports 15K singletrack. It is well maintained and groomed for winter sports. This area is best suited for cross country skiing and does not permit snowshoeing. However, there is a designated 2.5-mile snowshoeing loop. Be aware that mountain bikes also use the trail. There are various points of entry.
Trail Map: TART Trails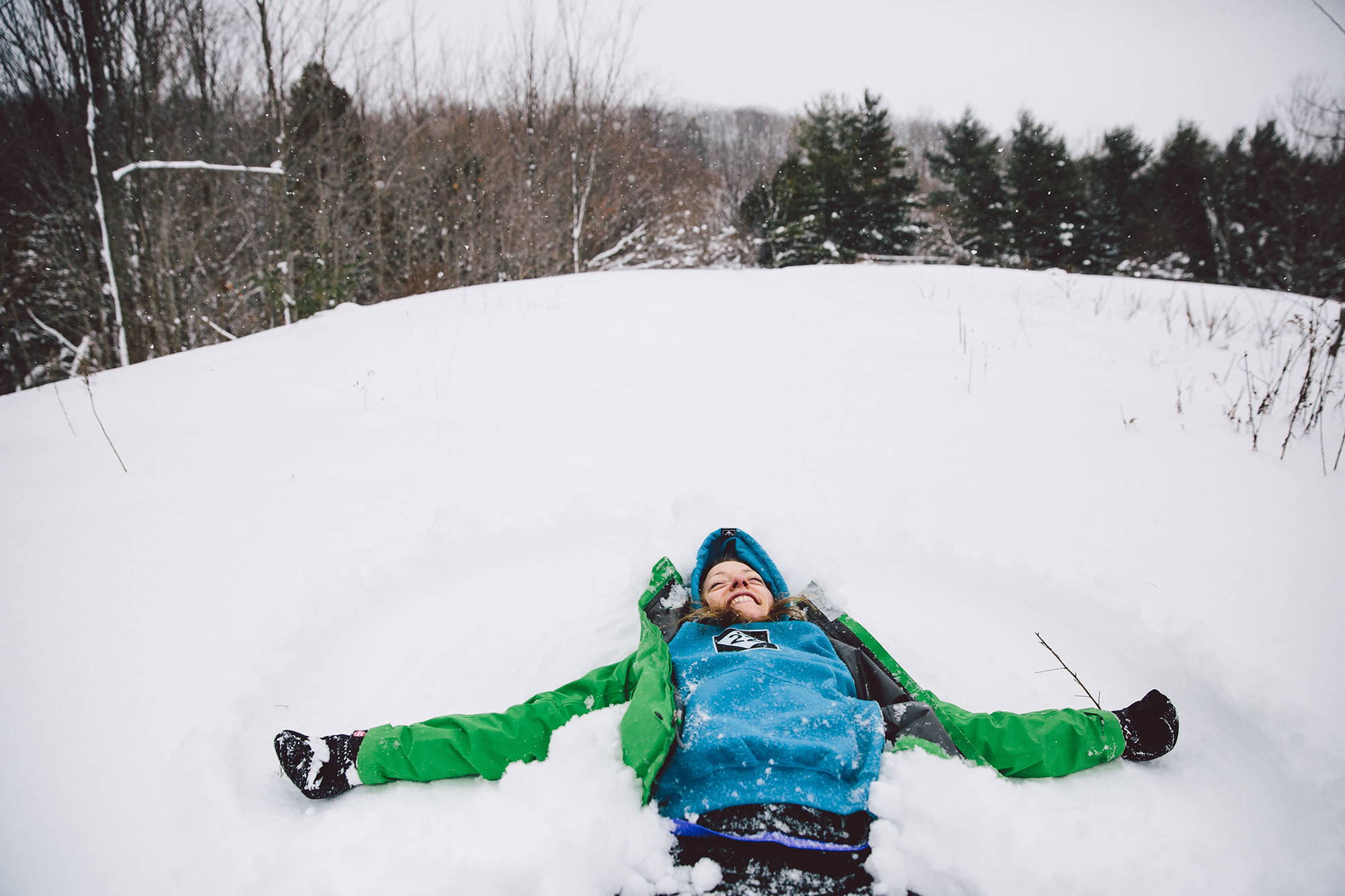 Muncie Lakes Pathway
This 8.6-mile loop is moderately trafficked due to its close proximity to downtown Traverse City and is a groomed single track for cross country skiing during the winter. There are also various multiple shorter loops you may opt for. The terrain can be easy/moderate to challenging in difficulty because it includes sharp changes in direction and long downhill sections. The trails showcase views of Muncie Lake and the Boardman River Basin. It is also possible to reach Sand Lakes Quiet Area from here. Be aware this trail crosses over snowmobile trails and that you share the path with mountain bikers. There is a large parking lot and a bathroom at the trailhead.
Trail Map: Michigan Trail Maps
Pelizzari Natural Area
Located near the base of Mission Peninsula, the 62-acre Pelizzari Natural Area is suited for both cross country skiing and snowshoeing and contains 3.2 miles of trails to explore. The trails wind through various landscapes and showcase meadows, hardwood forests, wetlands, and shorelines. There is one trailhead at which to park. It is rated as low difficulty.
Trail Map: Grand Traverse Regional Land Conservancy
Old Mission Point Park
If you are looking for a mix of woods, open areas, and views of Lake Michigan, Old Mission Point Park is your spot. There are around 7 miles of crisscrossing trails; be aware that some parts of the trail are single tracks, and some sections are maintained cross country ski trails. The trails are rated as easy in difficulty due to their flat nature. Although the Old Mission Lighthouse is closed in the winter, take the time to visit the historic landmark, which was built in 1870. To get there, follow Center Road (M-37) to the end of the peninsula. There are three areas to park designated on the map below.
Trail Map: Peninsula Township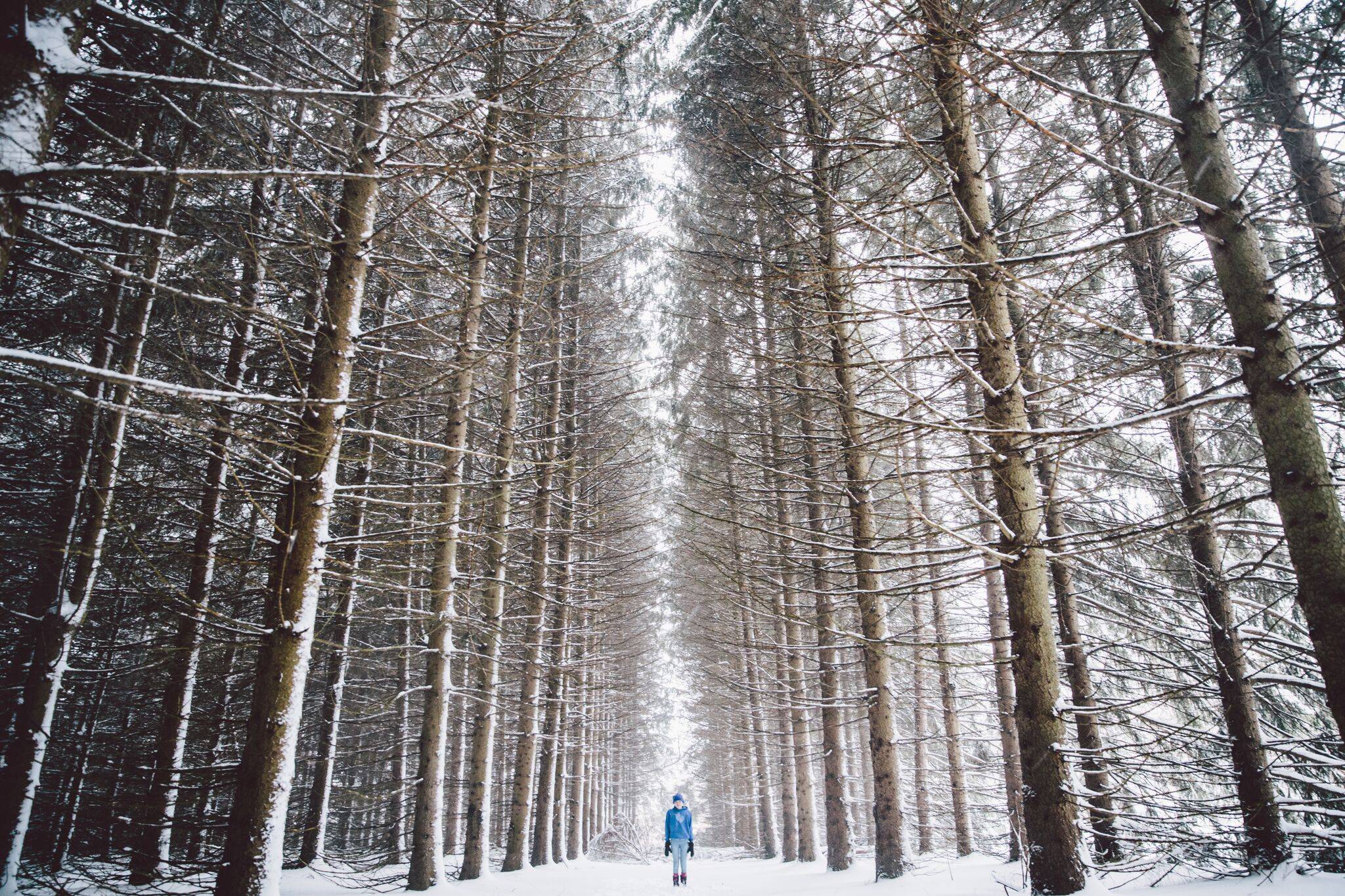 ---