Troubled Water: An epic 425-mile paddle journey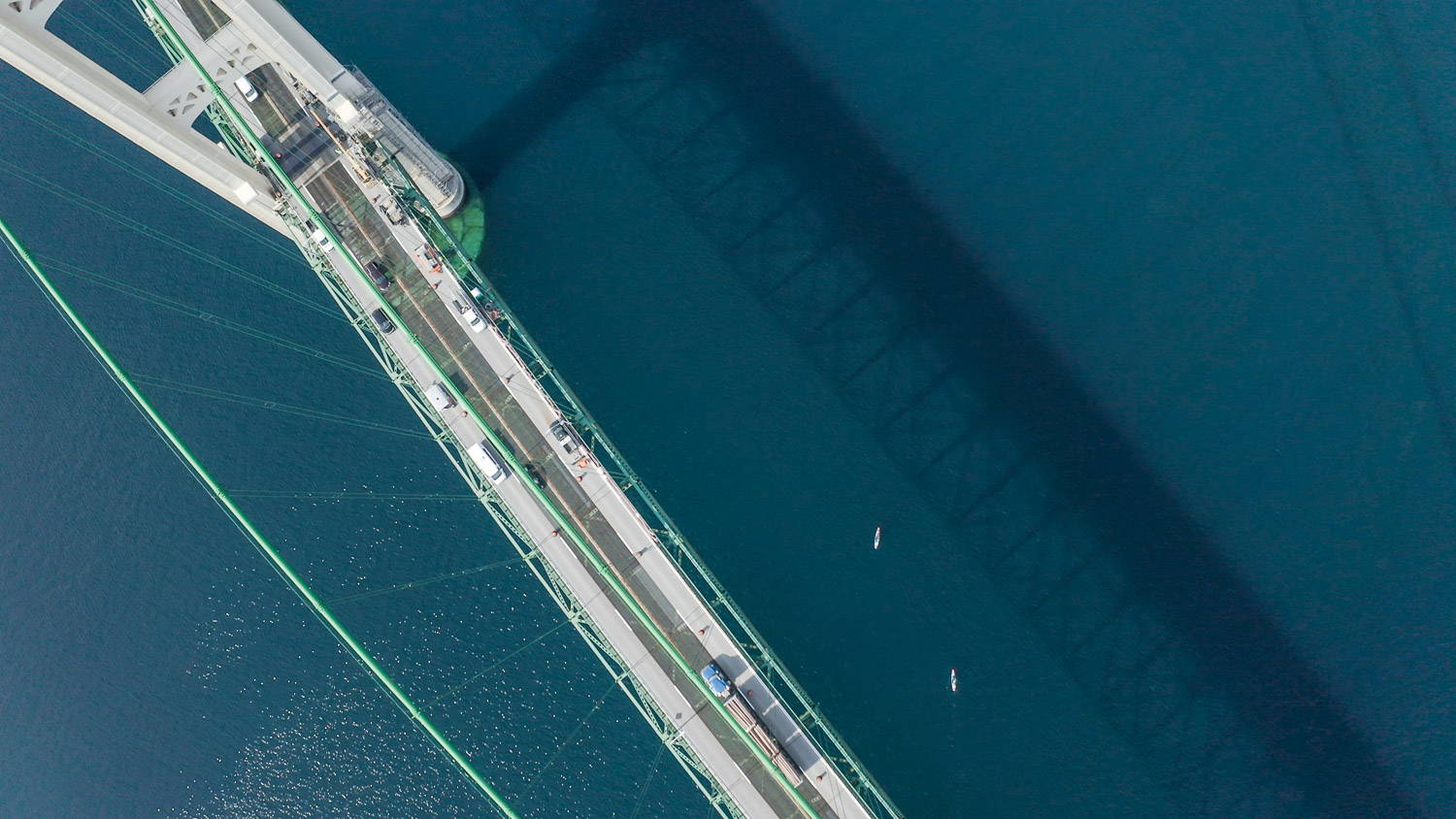 Troubled Water Film explores the economic, political, and environmental implications of human impact on Michigan's freshwater. An epic 425-mile, 45-day standup paddle journey from Mackinac Island to Lansing is the narrative backbone of our story. The route is designed to show the beauty of the Great Lakes, highlight current environmental issues, and finish in the Great Lakes State capitol: the political epicenter with the power to protect our public waters. The Great Lakes have already seen irreparable damage, but some issues still hang in the balance, and hope is still very much alive.
Breakdown – by the numbers:
Total mileage: 425 miles from Mackinac Island to Lansing
Lake Michigan mileage: 270 miles from Mackinac Island to Grand Haven
Grand River mileage: 155 miles from Grand Haven to Lansing
Number of portages: 3 substantial portages (dams, rapids, & fish ladders) 
Total days: 36 days
Total paddle days / off days: 28 paddle days / 8 off days
Miles per paddle day: about 15 miles per paddle day
Towns passed: about 30 towns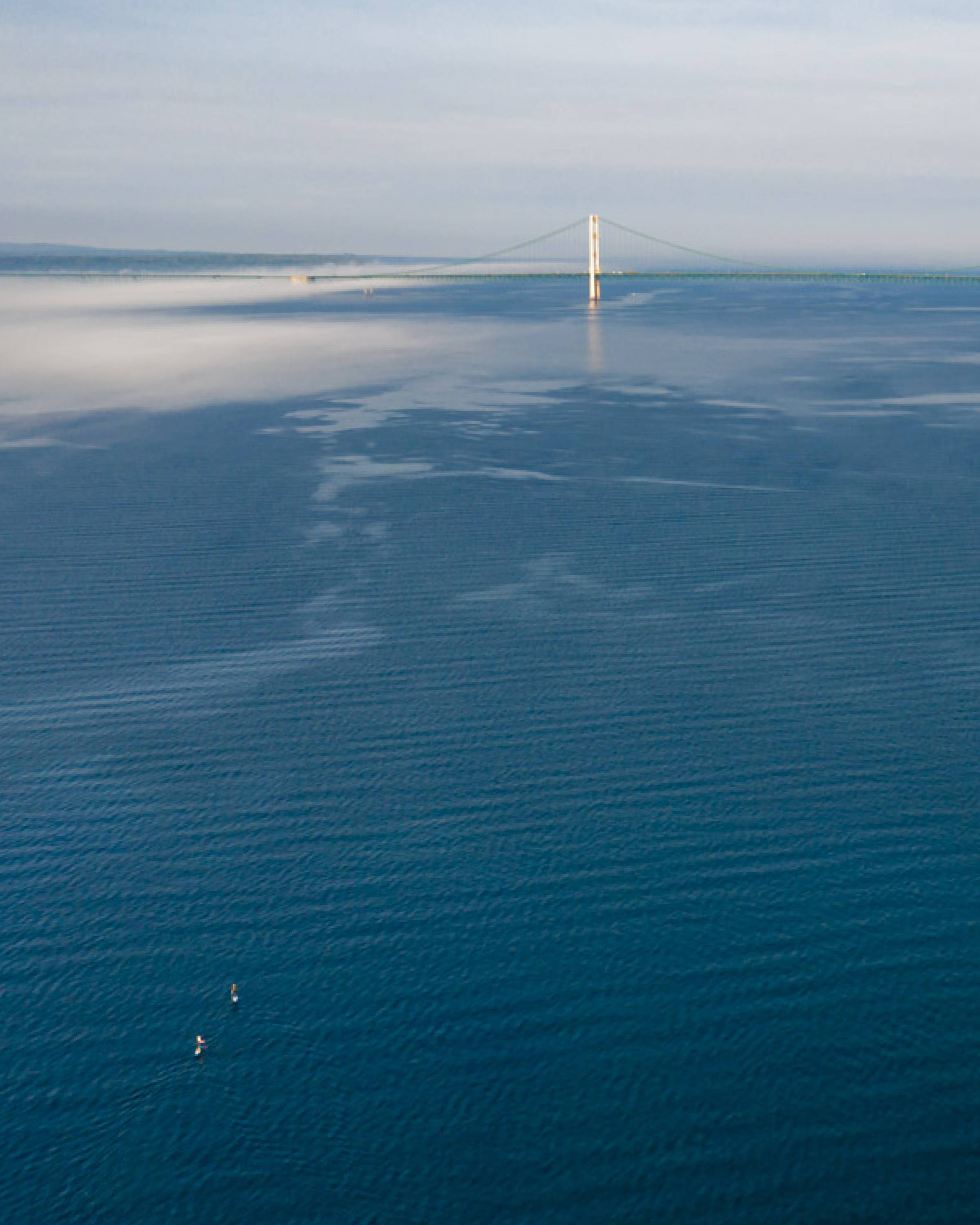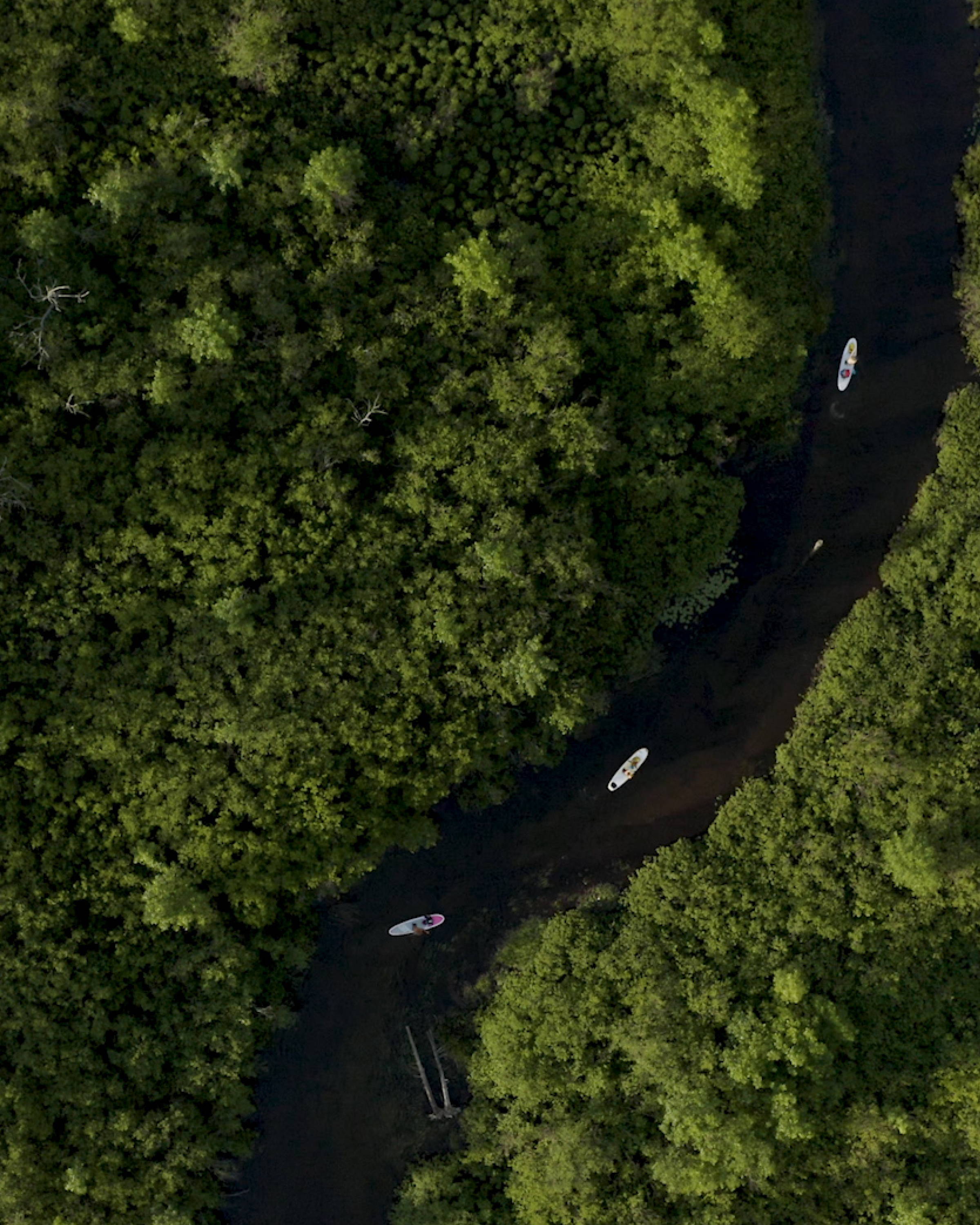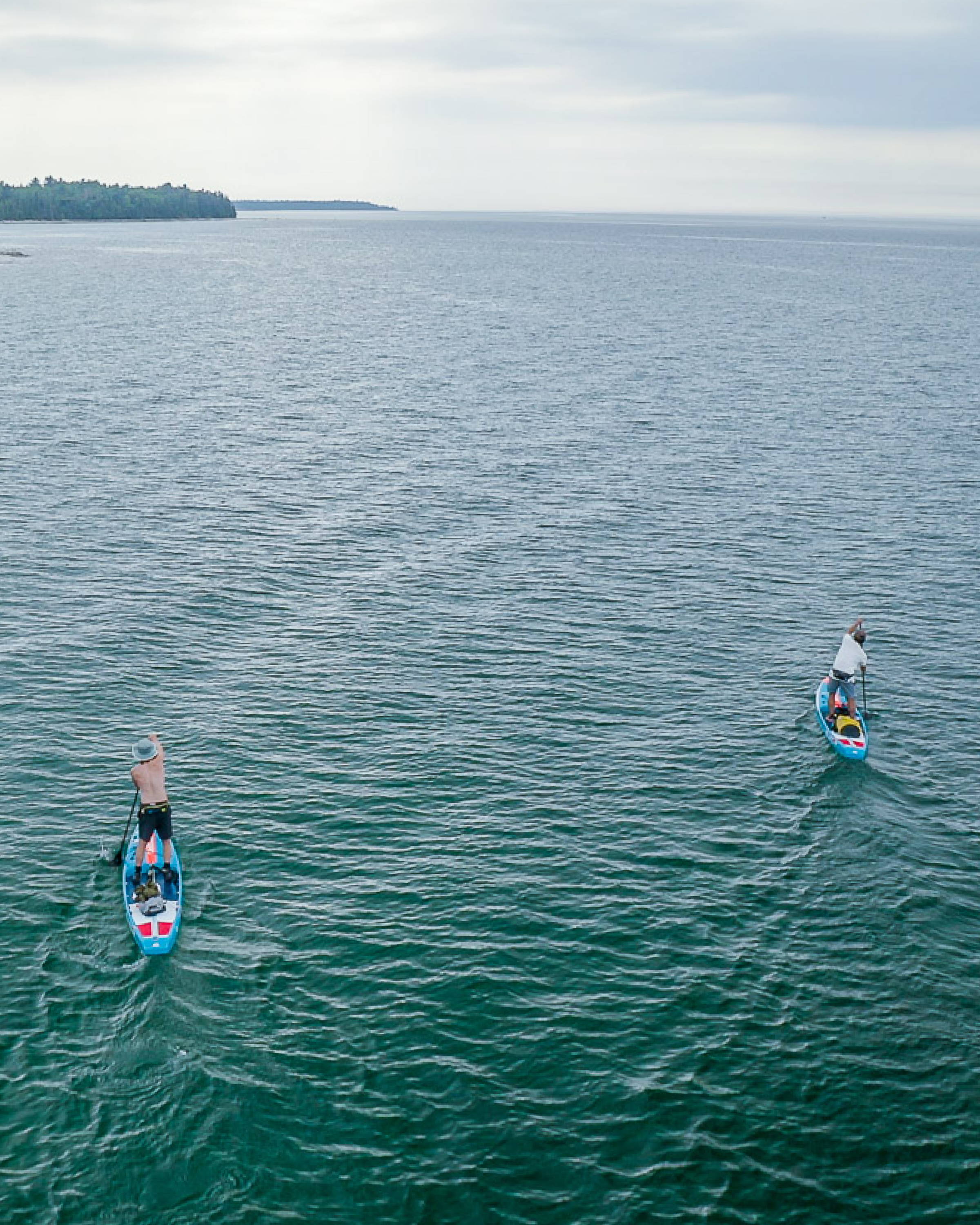 ---
A few takeaways became apparent; the beautiful thing about this trip is that we truly immersed ourselves in everything the Western portion of Michigan offers.
---
Despite being several days removed from the completion of our 425-mile, 36-day stand-up paddle journey from Mackinac Island to Lansing, it is still quite difficult to fully digest and comprehend everything that we experienced over the past month. However, in the days of reflection that we have had, a few takeaways became apparent. The beautiful thing about this trip is that we truly immersed ourselves in everything the Western portion of Michigan offers. We were able to experience, both environmentally and culturally, what makes this region so incredibly special, and so worthy of protection.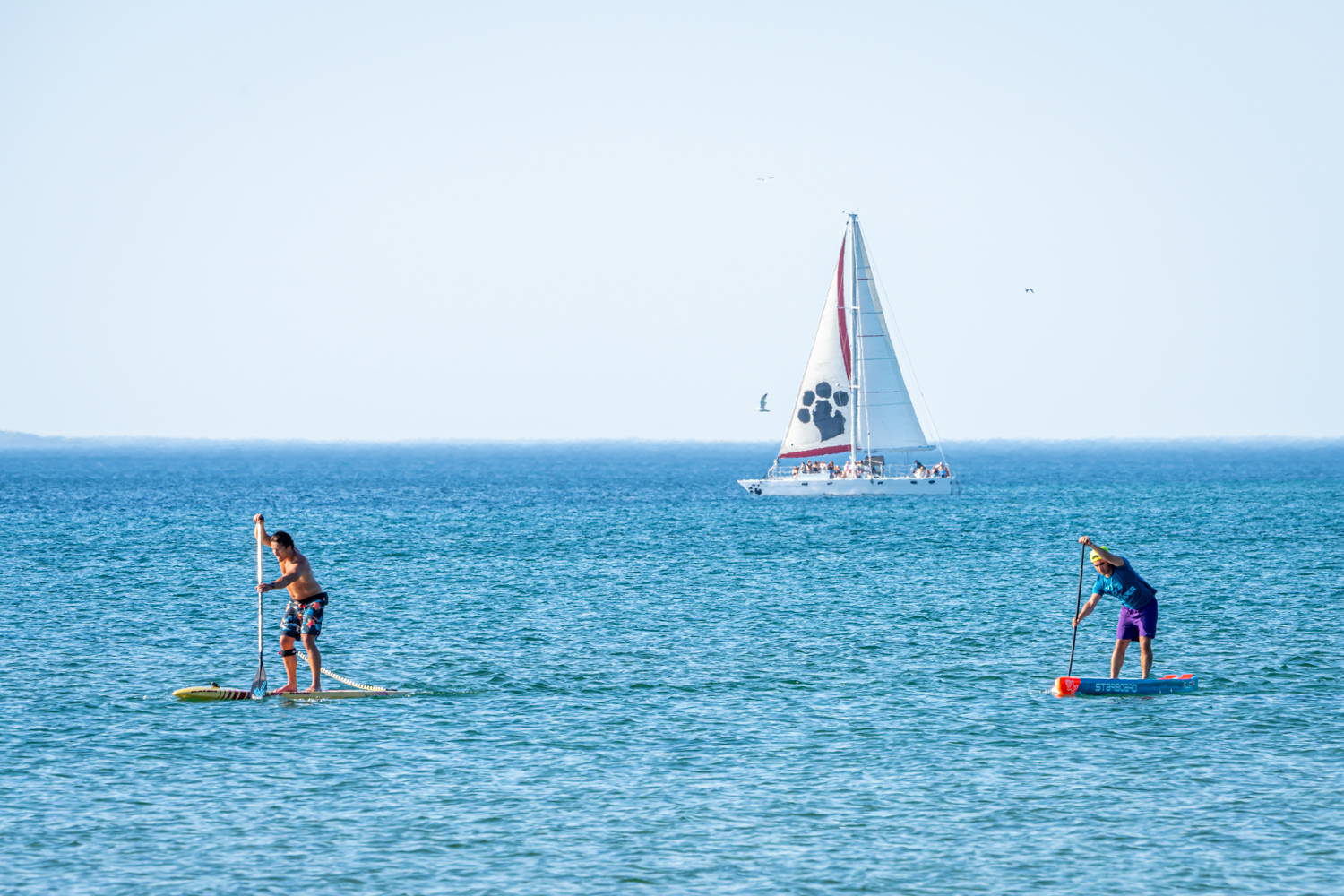 Seeing nearly the entirety of Michigan's Western coastline from the water provided a unique perspective on the long list of spots that makes Michigan one of the most beautiful places in the world. From the Straits of Mackinac, Wilderness State Park, Little Traverse Bay, Fisherman's Island State Park, Grand Traverse Bay, Pyramid Point, Sleeping Bear Dunes, the Manitou Islands, Point Betsie, Arcadia Bluffs, Nordhouse Dunes, Silverlake Dunes, to the entirety of the Grand River; our breath was taken away at every turn.
Exposure to such beautiful places also instilled a heavy dose of respect for the power of nature that governs these areas. Unlike almost any other sport, standup paddleboarding leaves one completely at the mercy of Mother Nature. Amazing experiences, such as a 36-mile downwinder from Stony Lake to Grand Haven, were matched by harrowing moments such as being blown offshore in the Straits and fighting particularly strong flood-induced currents in the Grand River. Being humbled by the beauty and strength of these environments only reinforced our belief that their conservation should be the utmost priority.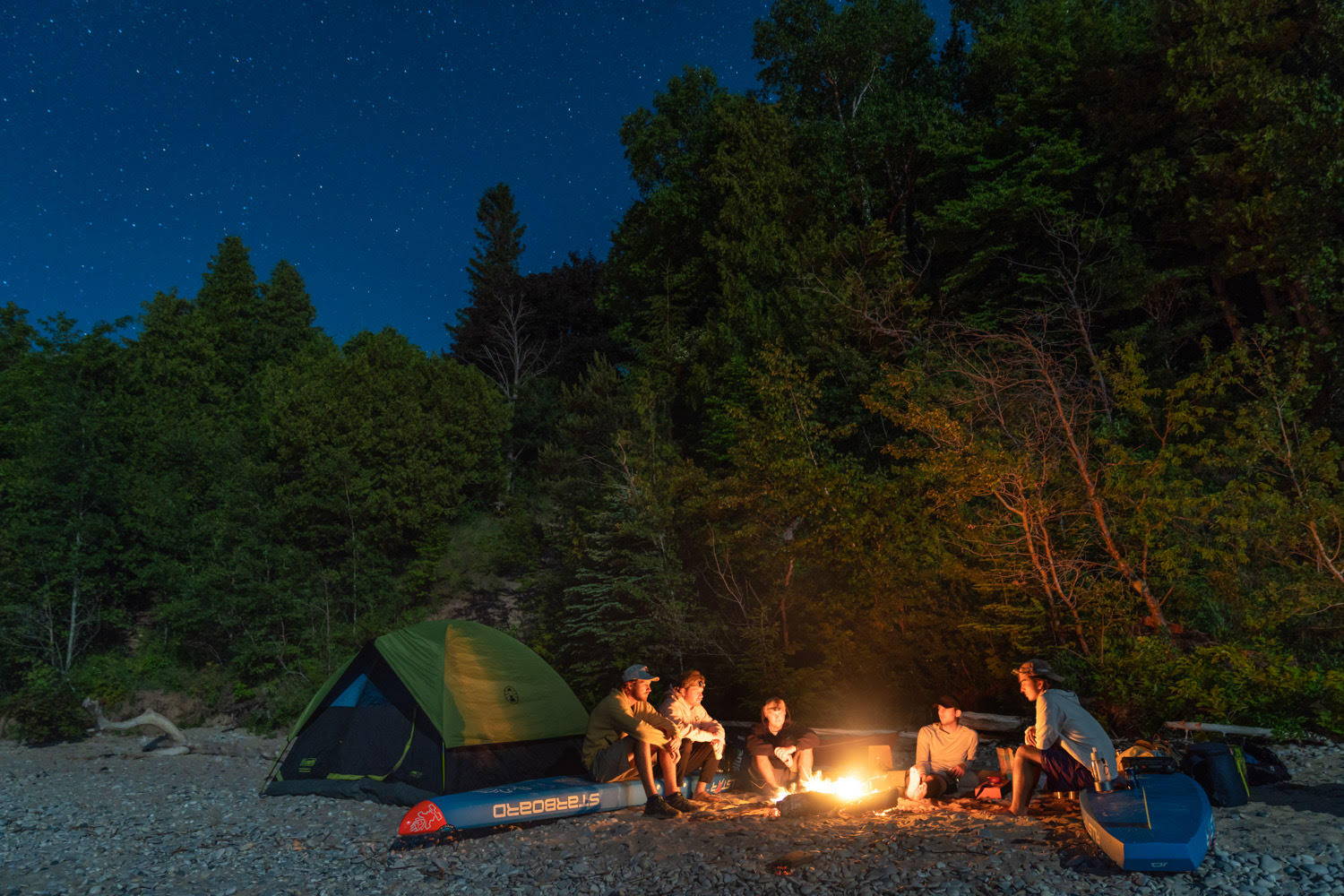 Immense appreciation for the natural wonders that litter Michigan's waterways were an expected result of our journey. However, the intimate exposure to the numerous towns, people, and perspectives along our path was not expected and was the aspect of the trip that may be the most impactful. The tribal leaders, activists, researchers, surfers, and welcoming communities on the river we met along the way made this trip a truly once-in-a-lifetime experience. Despite their varying backgrounds, the one unifying factor for all these people was a connection to Michigan's water. Michigan is a special place not only because of its abundant natural resources but because of the people that so deeply connect to them.
---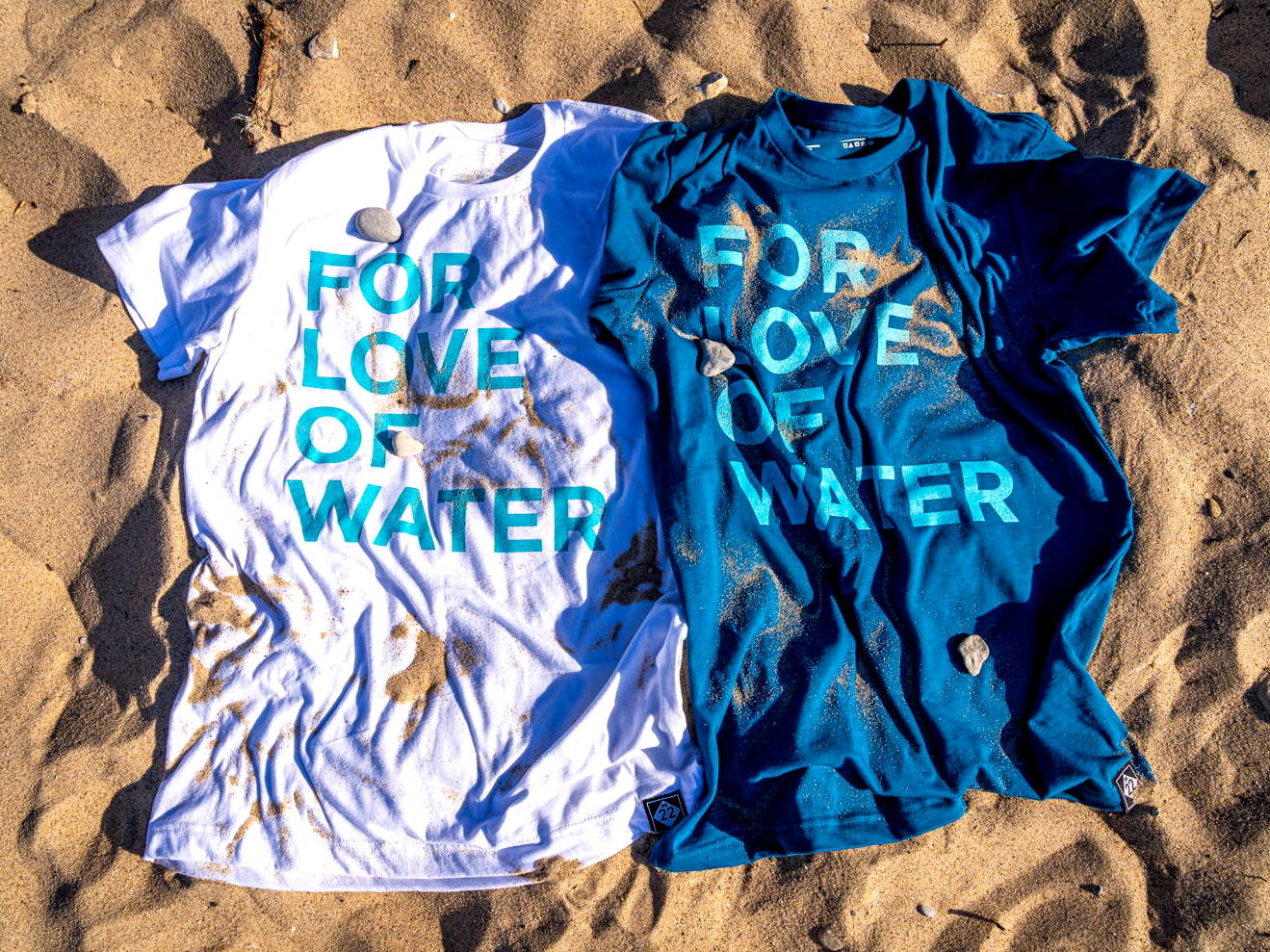 We've teamed with FLOW (For Love of Water) and the Troubled Water film to create a product we all can stand behind: taking care of our Great Lakes. This 100% cotton, fitted t-shirt reps your love for the Great Lakes and gives back to two organizations that are bringing awareness and action to help defend our beautiful, natural resources.
*Proceeds from this item will help support FLOW + the Troubled Water film.
---
When these resources are prioritized, it is not just natural beauty being protected, but also the individual identities and communities that derive their senses of self from these resources. This adventure so clearly demonstrated that conservation is not only an environmental or economic issue but a deeply human one as well.
---
---
---