Winter Excursion: Family Ski Trip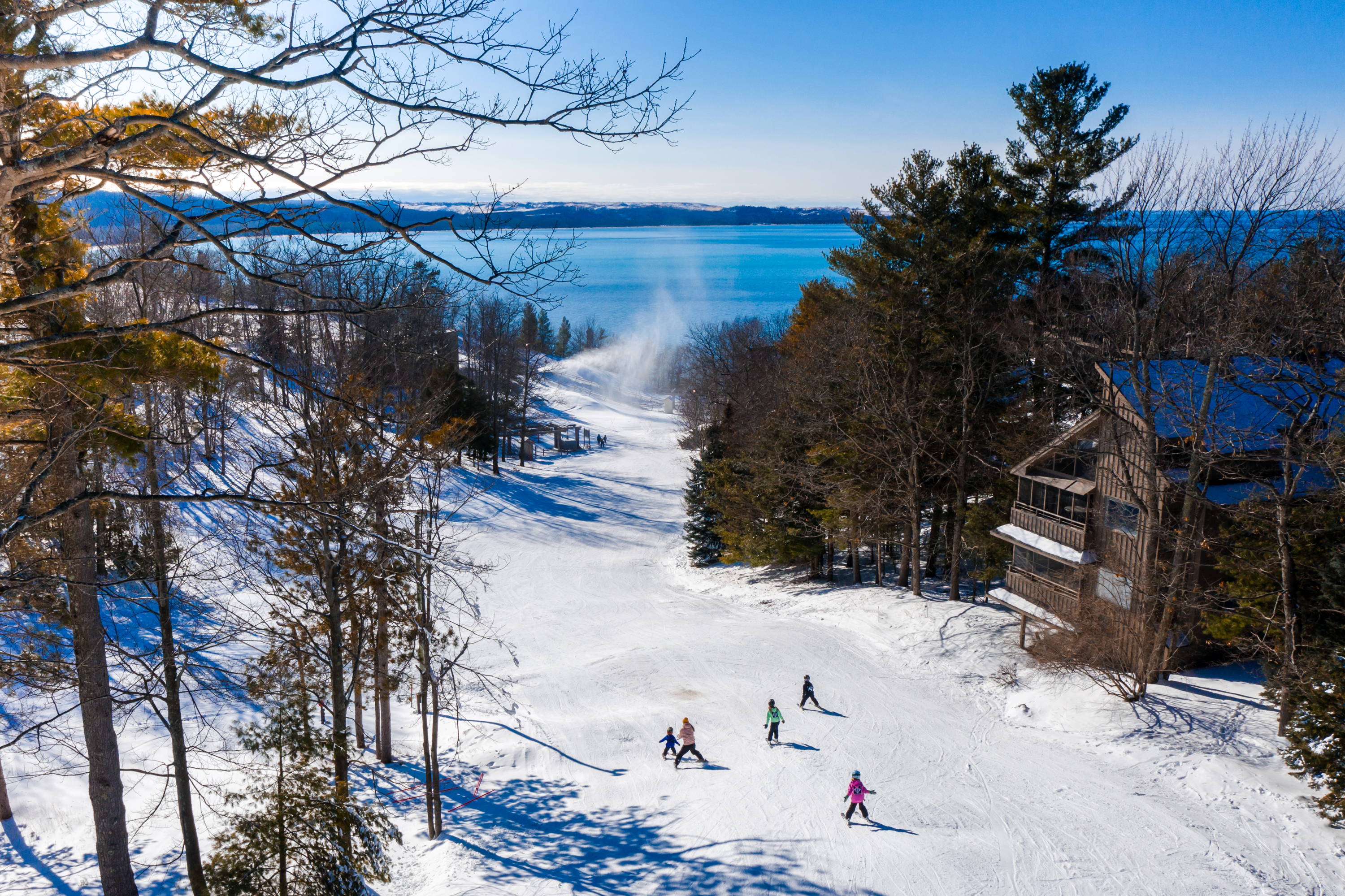 Just shy of six months ago, our family of six decided to sell our house and move to northern Michigan. Regardless of the fact that we are in the middle of an unprecedented global pandemic and that most people look to go South for the winter, we were fueled with faith and a dream: to raise our family close to nature and to have as many adventures as possible.
The hilly terrain, beautiful views of northern Michigan, and the contagious adventurous spirit of its people have inspired our family. It continues to amaze us that despite the weather, northern Michiganders seem determined to stay active and have FUN through the winter –– and it's rubbing off on us a bit already!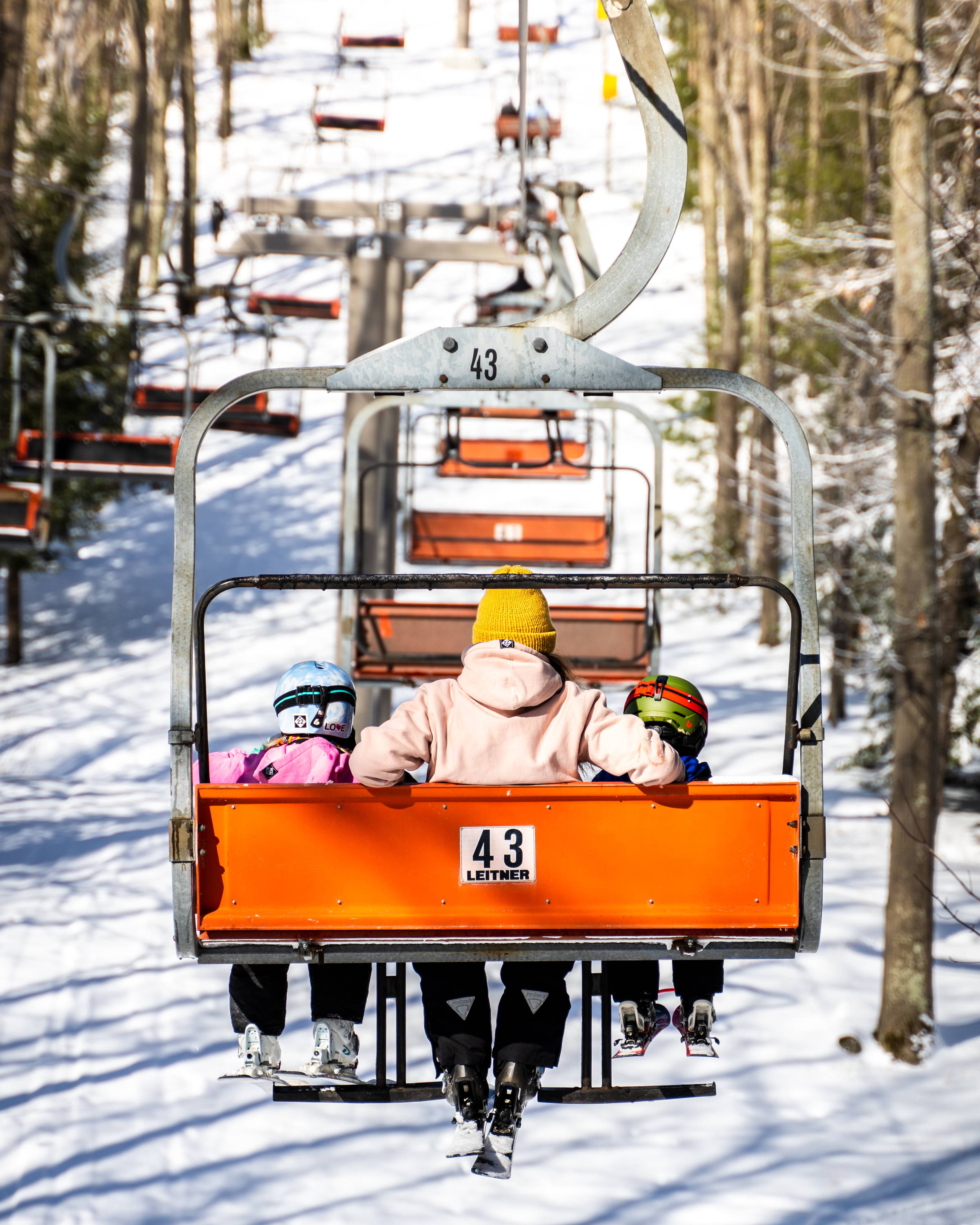 Our children, ages 3, 5, 7, and 9, have lived their entire lives in the thumb of Michigan, where the local sledding "hill" was generously named Kindergarten Hill. Therefore, the only speed they ever saw atop the snow was when we roped their sleds to the four-wheeler and spun circles in the flat front yard.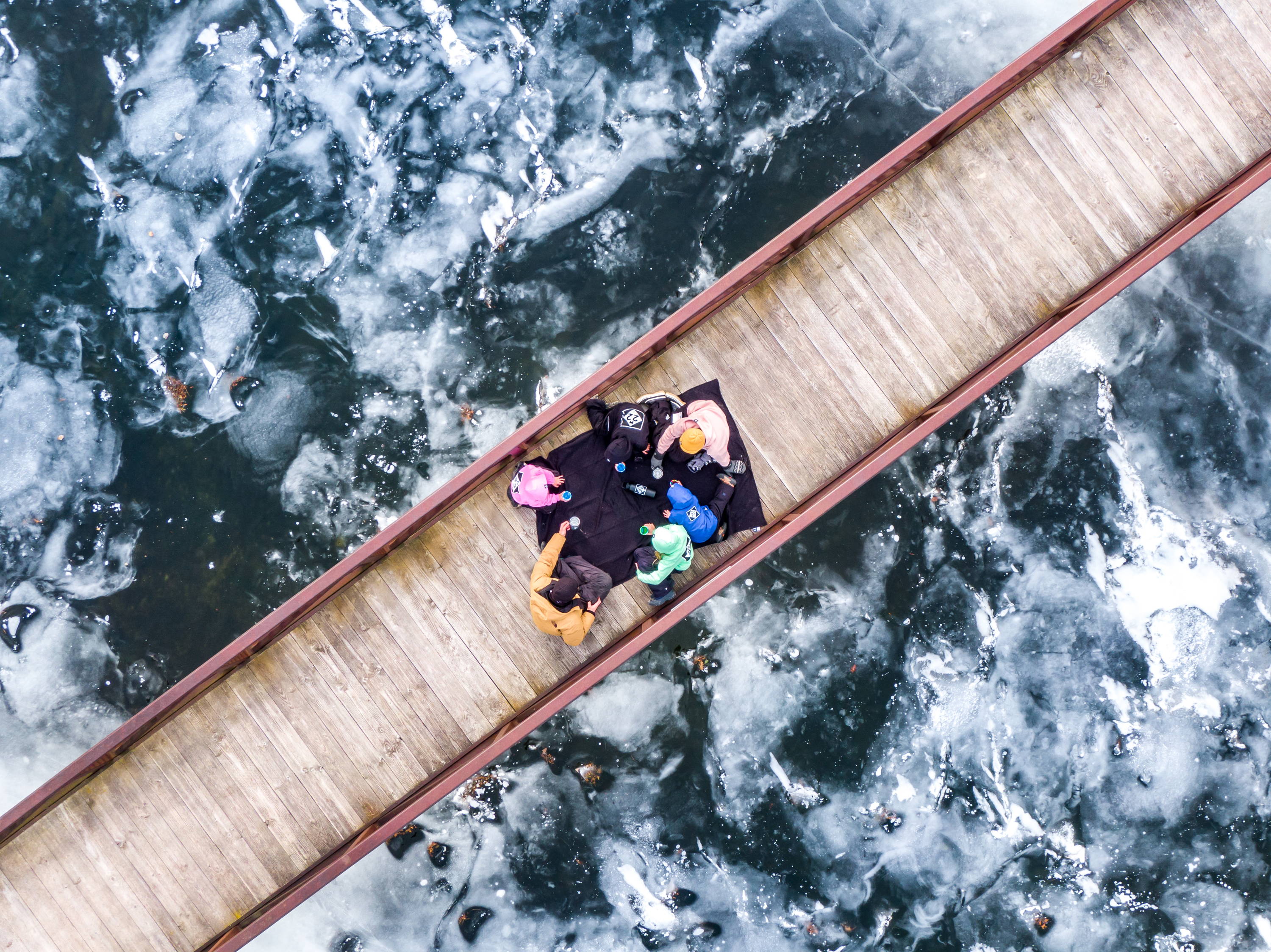 We decided to borrow some of the adventurous spirit in northern Michigan and drummed up some inner bravery to all go skiing at The Homestead. We fell and got back up. We tried and then tried something different. We walked back up the hill and pizza-ed down again and again. We watched people around us to pick up on technique and took advice whenever it was graciously offered, even if it was when we appeared as a scattered yard sale on the side of the hill. We fell a lot and looked like newbies, but mostly: WE DID IT!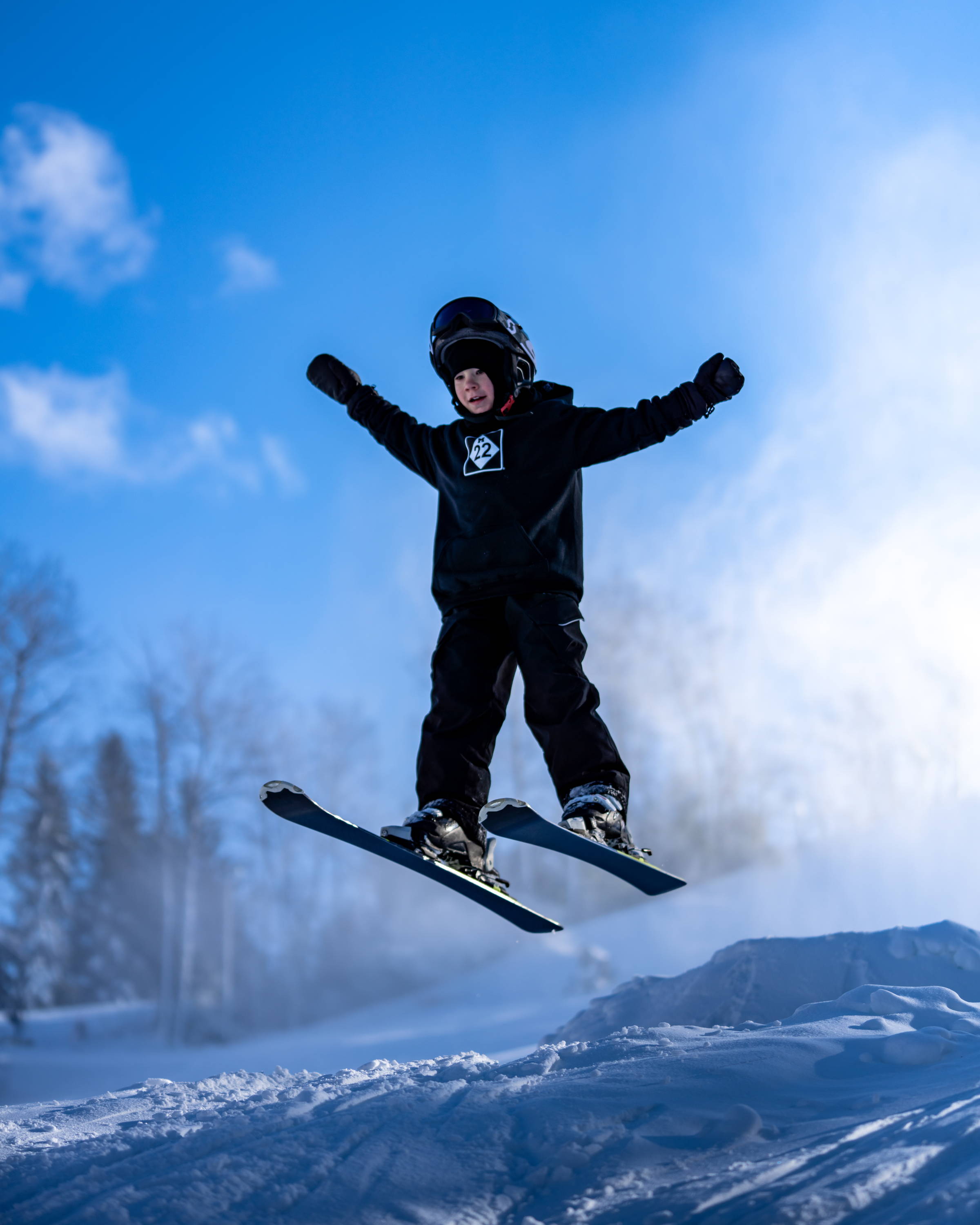 Our dream of winter adventuring is coming true!
From our experience, and some of advice passed on from other families, here are some tips for family skiing:
Parents, plan to start out in snow boots. This gives you the freedom to maneuver easily and quickly as you help your kiddos get the hang of the sport. Chasing a runaway child while wearing ski boots is nearly impossible. In addition, our kids seemed to pick up slightly faster than we, ourselves, progressed, so they were able to ski nearby as strapped in and tested the waters –– frozen water that is.
"Never ski faster than you can stop!" This age-old slogan, coined by my father when teaching us to ride dirt bikes, can really be applied to so many activities. You are really going to want to minimize the instances where you are coming down the hill and just can't stop. Weaving back and forth down the hill and "pizzaing" down are two ways we learned to maintain control while learning.
Pack food and water. We found it extra helpful to have ready-made snacks and drinks for our frequent breaks while learning. You are exerting extra effort as you learn, and it is advised to not to let yourselves get "hangry" or dehydrated, especially with children. We typically all have a stainless water bottle we drink from throughout the day, but hauling six bottles on top of ski equipment just isn't ideal. We found that hauling a larger thermos with reusable cups, like M22's Classic Sili Pints, is most manageable.
Use large sturdy bags for hauling all the parts and pieces. We have a large, open-topped, water-resistant, reusable grocery bag that we haul helmets, masks, gloves, goggles, and accessories in. This frees up little hands to carry their own skis and helps keep extra items in order while not being used. We even throw in an extra hat and gloves just in case someone gets lost, wet, or forgotten.
Protect your gloves from tow ropes. Whether you are just learning with the tow rope or that is the main method of ascending the ski hill, you are going to want to protect your gloves. It only took one night of skiing to burn holes in our brand new ski gloves from the tow rope. Several ideas have been offered, hockey tape and leather glove protectors, but what we found works best is purchasing rubber-faced work gloves from the local hardware store and cutting off the fingertips to slide them over your ski gloves. This improves your grip on the rope and protects your ski gloves.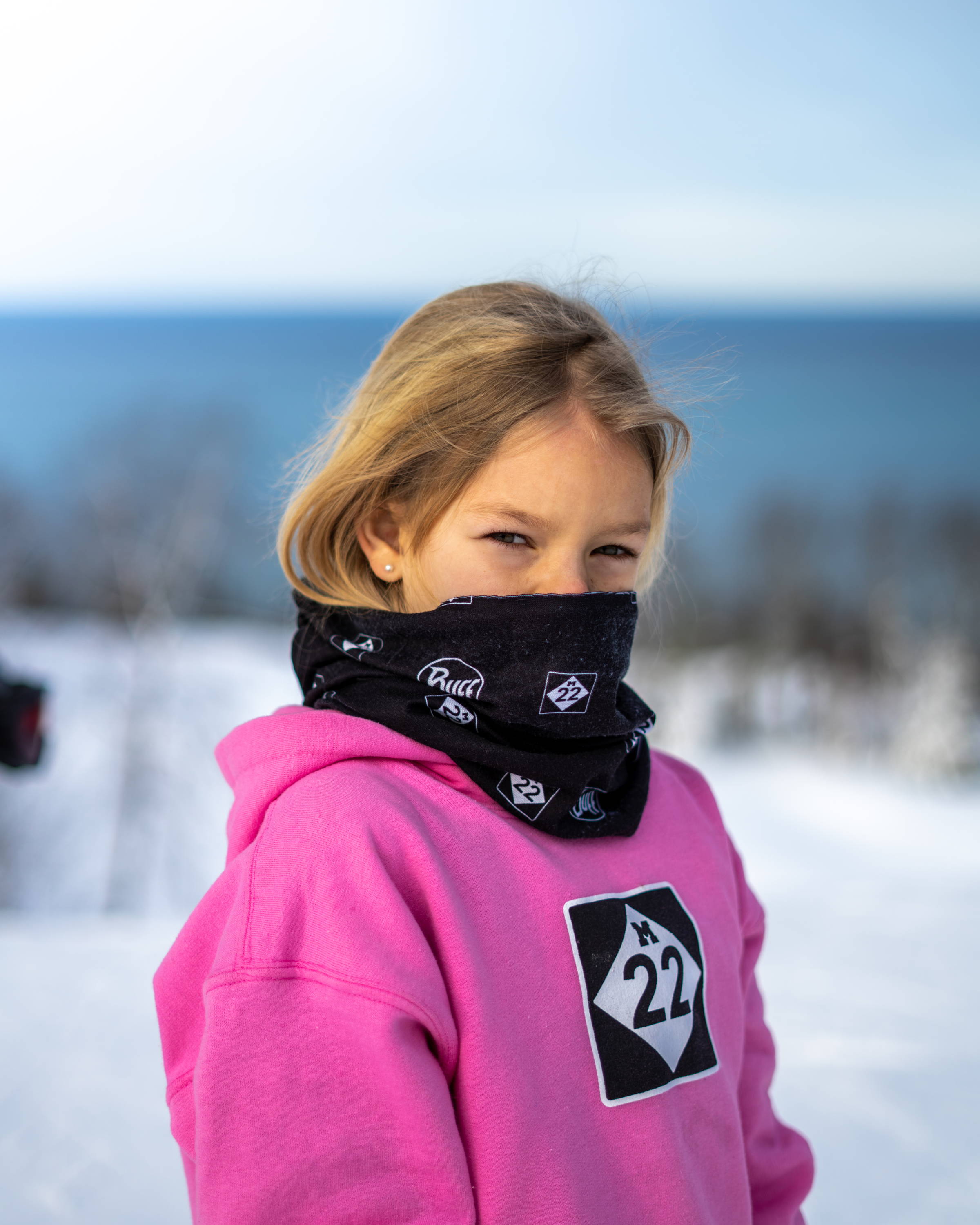 Have a common theme to your attire. This is a useful trick we picked up after getting separated from our older kids. Thankfully, they all happened to be wearing M22 hoodies that day. After searching for a bit, we were able to ask if the lift workers had seen "the M22 kids," and they were easily able to remember having just seen them. In the end, this helped us reconnect. Matching helmets, a strip of bright orange duct tape around the arm, or anything that would unite and distinguish your kids from the rest.
Dress in layers. Staying warm is an obvious must, but you may end up working up a sweat. It was nice to be able to shed a layer and stay comfortable. Getting hot and sweaty can increase irritability, therefore, decrease patience. Additionally, since that has just been stated, it's worth noting that you may want to layer your patience as well. As one bit of patience is used up, you will have a backup layer ready!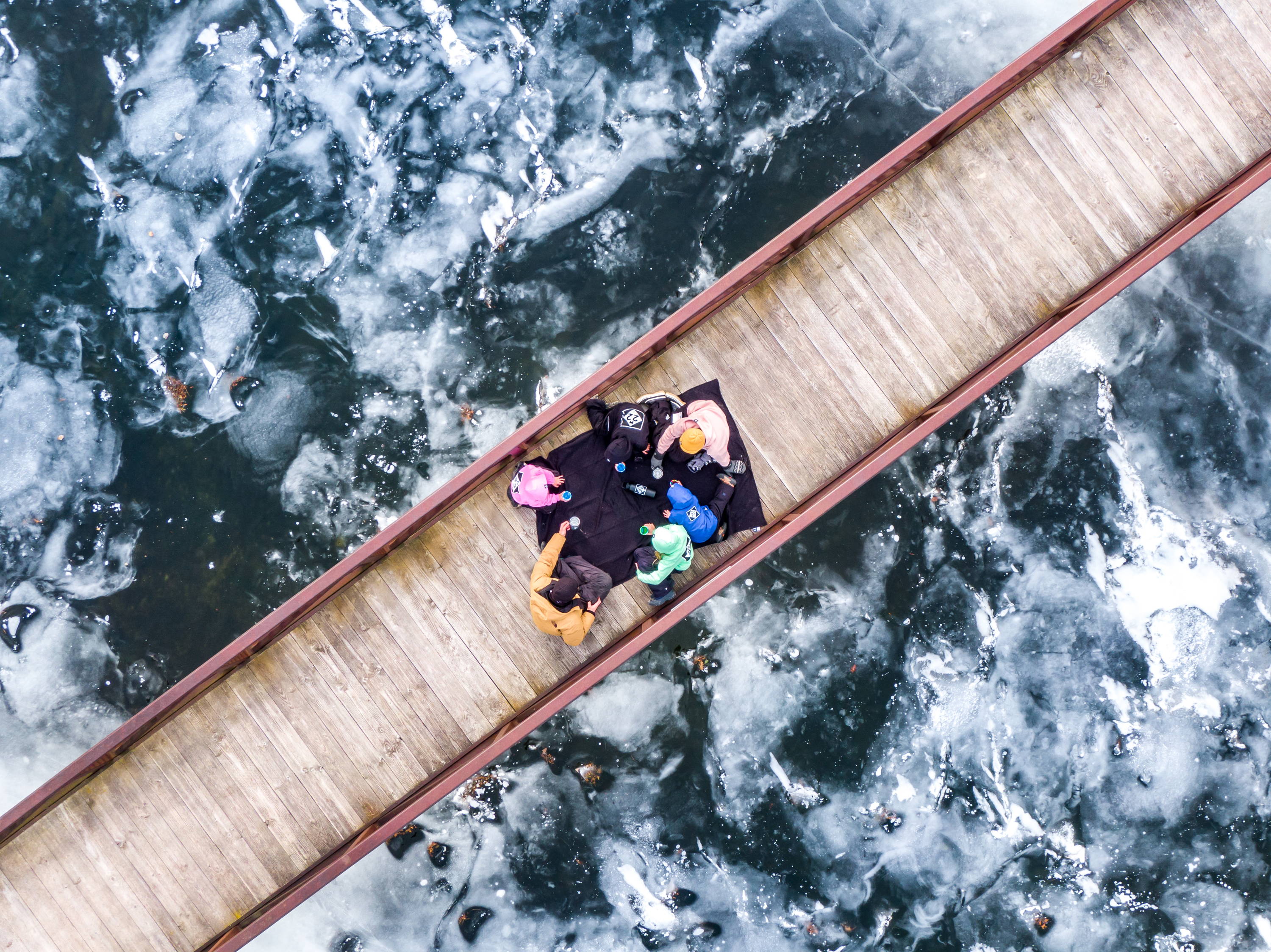 We have found a place we are proud to call home, people that are active and adventurous, and a new way to love winter, learning, and life.
Spread the love and we'll see you on the slopes!
---
Recommended Adventure Products
---
---